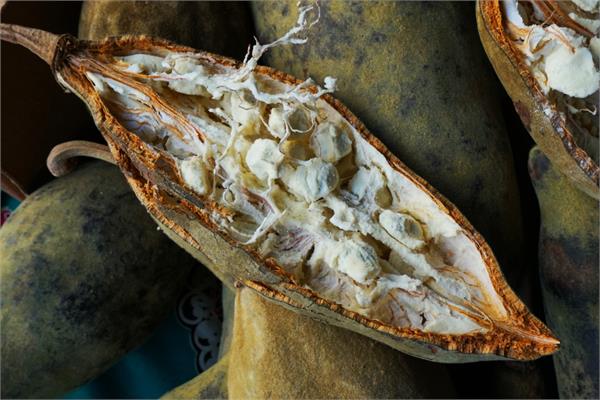 Organic, Virgin Baobab Oil
SBAOB
Baobab oil is a very balanced oil regarding the ratio of oleic to linoleic acids. Baobab oil is easily absorbed into the skin and has high oxidative stability.
$12.90
Organic, Virgin Baobab Oil
Adansonia digitata Oil
Method of Extraction:
Cold Pressed (Cold Extracted)
Baobab oil may be used up to 90% in a carrier oil blend and has excellent skin feel.
Viscosity:
Medium
Nutrient Profile:
Vitamins A, C, D & E
Uses:
Skincare, Hair care, Massage
Benefits & Properties:
Baobab oil has significant regenerating and moisturising properties. It is highly emollient and softens the skin. Baobab oil improves skin elasticity and supports collagen health.
May Assist With:
Sensitive skin, Eczema, Baby skin, Rashes, Dry hair, Cosmetics, Hair products.
Shelf Life of Organic Virgin Evening Primrose Oil
Our freshly decanted Organic Virgin Baobab Oil will last for 2 years minimum if stored correctly:
Storage Considerations:
Store your bottles in a room that does not receive much, if any direct sunlight. Store your bottles in a manner that prevents them from being repeatedly exposed to light sources. Store your oils in a room that is kept cool and dry.