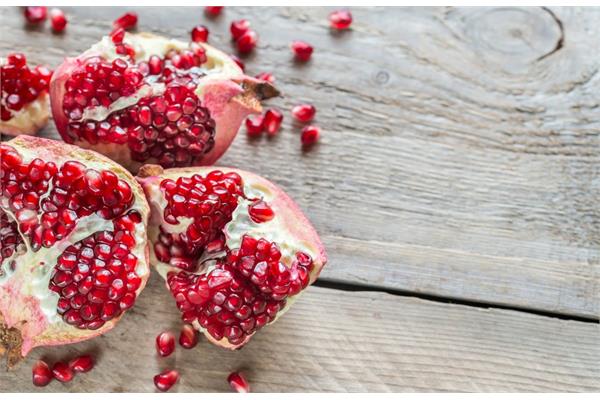 Organic Pomegranate Seed Oil
SPOME
Pomegranate seed oil is a unique oil with a high antioxidant content which makes this oil an excellent skin revitaliser.
$22.50
Organic Pomegranate Seed Oil
Punica granatum Seed Oil
Method of Extraction:
Cold Pressed (Cold Extracted)
Pomegranate seed oil is an elegant and unique carrier oil as it contains 65-85% of an omega-5 conjugated fatty acid called punicic acid. It may be used from 5-10% in a carrier oil blend typically.
Viscosity:
Relatively thick.
Nutrient Profile:
Mainly punicic acid which is a unique conjugated omega-5 fatty acid. Some tocopherol, phytosterol and polyphenols as well.
Uses:
Skincare.
Benefits & Properties:
Pomegranate seed oil may revitalise dull or mature skin, reduce wrinkle depth and soothe minor irritations of the skin.
May Assist With:
Sensitive skin, Minor Rashes
Shelf Life of Organic Pomegranate Seed Oil
Our freshly decanted Organic Pomegranate Seed Oil will last for 18 months minimum if stored correctly:
Storage Considerations:
Store your bottles in a room that does not receive much, if any direct sunlight. Store your bottles in a manner that prevents them from being repeatedly exposed to light sources. Store your oils in a room that is kept cool and dry.