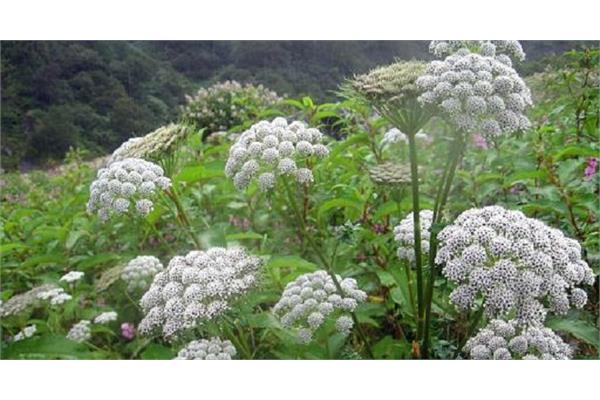 Ajowan Essential Oil
PAJO
Trachyspermum ammi (India)
$7.30
Ajowan Historical Snippets:
Ajowan Essential Oil is known for its powerful thymol content, Ajowan Oil was used as an antiseptic during World War I and II. It is a popular spice in Indian cooking, and historically used in Ayurvedic Medicine to treat digestive difficulties including diarrhea, colic, flatulence and indigestion. Ajowan seeds have also been used in Persian medicine since the pre-historic period for a number of other alignments.
Description

Ajowan Oil Safety
Ajowan Essential Oil
(Trachyspermum ammi)
Whole Herb - Steam Distilled
Ajowan Essential Oil Aromatherapy References
| | |
| --- | --- |
| SYSTEMS | Ajowan Essential Oil |
| Integumentary: | |
| Respiratory: | |
| Muscular / Skeletal: | Circulatory stimulant |
| Cardiovascular / Lymphatic: | |
| Immune: | |
| Digestive: | |
| Endocrine: | |
| Genito-Urinary / Reproductive: | |
| Nervous Brain/ Mind: | Sedative |
Sheppard-Hanger, Sylla. The Aromatherapy Practitioner Reference Manual: Atlantic Institute of Aromatherapy, 1999. Print.
Ajowan Essential Oil is also known as Indian Thyme, Bishop's Weed, Ajwain or Carom, Ajowan is a warming oil that helps to energise the body through the removal of stagnant energy. It may be useful in digestive problems due to its carminative affects.
Ajowan Oil also has other botanical names: Carum copticum or Trachyspermum copticum. The aromatics of this essential oil are spicy and herbaceous, almost similar to that of Thyme.
Blends exceptionally well with Mandarin Red, Lime Distilled and Parsley Seed oil.