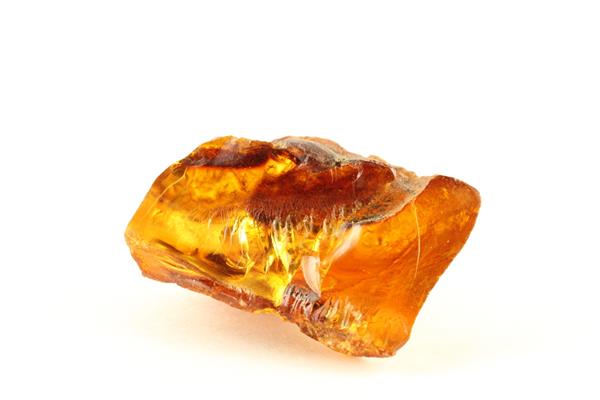 Amber Resin
PAMBR
Pinus succiniferus (Denmark)
$8.80
Amber Historical Snippets:
Amber Resin has been referenced as a "window to the past". With a 50 or 60 million year history and the ability of the resin to trap DNA from that long ago one can see why. The Amber Road or Amber Way was a trading route going from upper Italy and through many more Northern countries. Amber Resin has been turned into coins, sculptures and amazing jewellery as far back as 11,000 B.C. The Aztecs and Mayans also carved amber works and used powdered amber as an incense.
Description

Amber Oil Safety
Amber Essential Oil
(Pinus succiniferus)
Fossilised resin - Steam Distilled
Our amber resin is steam distilled from the fossilised resin found in Denmark. Amber resin is a popular addition to many perfumes and soaps and is used as an ambergris substitute. This product is a low viscosity resin. It may help with aiding a good night's sleep, relieve muscle aches and treat skin conditions.
Amber resin has a very warm, resinous scent with floral, citrus undertones. This fossilised resin is also known to have vanilla, smoky and leathery notes.
Amber resin blends wonderfully with Benzoin, Spruce and Cistus.