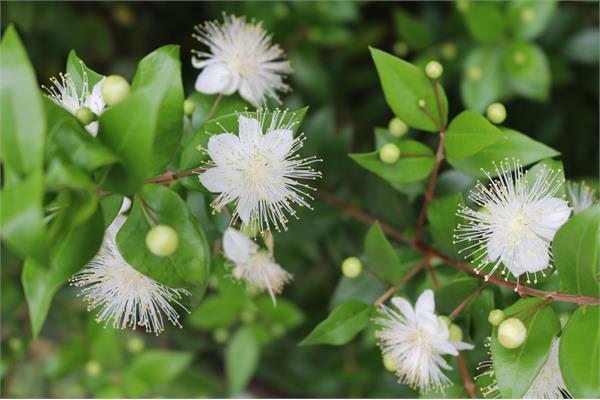 Aniseed Myrtle Essential Oil
PAMYRT
Backhousia anisata (Australia)
$17.75
Aniseed Myrtle Historical Snippets:
Aniseed Myrtle Essential Oil no doubt has traditional indigenous uses in Australia but that knowledge is not freely available. A period during World War 2 last century when aniseed was in undersupply resulted in harvesting of Aniseed Myrtle to make up for the short fall. Over time Aniseed Myrtle has also become a bush tucker ingredient.
Description

Aniseed Myrtle Oil Safety
Aniseed Myrtle Essential Oil
(Backhousia anisata)
Leaves - Steam Distilled
University Studies:
The School of Biomedicial Sciences, Charles Sturt University, Australia studied the antibacterial activity of Backhousia anisata and demonstrated activity against some bacteria including Candida albicans and Staphylococcus aureus.
Shelf Life of Aniseed Myrtle Essential Oil:
Our freshly decanted Aniseed Myrtle essential oil will last for 2-3 years minimum from when you open your amber glass bottle if stored correctly:
Primary Storage Considerations:
Keep away from direct light (U.V. radiation)
Keep in the amber glass bottle with lid tightly closed. Only open when you need to and decant into a smaller "working" amber glass bottle if possible (and label so you know what is in it). This is to reduce oxidation.
Secondary Storage Considerations:
Keep in a refrigerator at around 4 degrees celsius.
Aniseed Myrtle Essential Oil Key Constituents:
(E)-Anethole 95.0%
Estragole 4.4%
(Brophy et al 1995)
Aniseed Myrtle essential oil is also known as Ringwood Oil. It is a great essential oil for unwinding, relaxing and can help with depression and anxiety. It may also be used for colds, coughs and bronchitis due to its expectorant properties. Aniseed Myrtle is known to help with menopause and premenstrual tension. Another mood elevating oil.
The scent of Aniseed Myrtle essential oil can be described as similar to other aniseed oils, but fresher with liquorice tones.
Aniseed Myrtle oil blends well with Hyssop, Grapefruit and Bergamot oils.