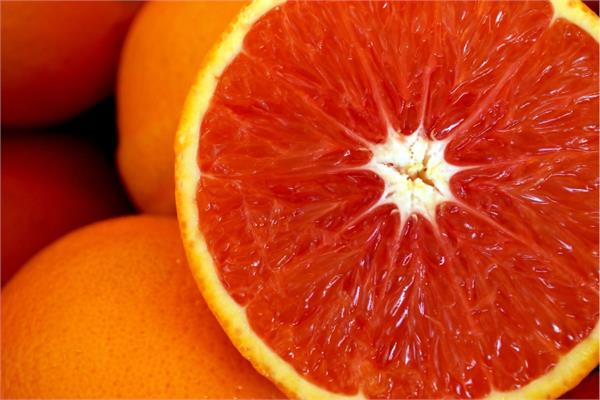 Blood Orange Essential Oil
PORABL
Citrus sinensis (Italy)
$6.45
Blood Orange Historical Snippets:
It is understood that blood oranges have been around as a possible mutation of the sweet orange since the 18th century. It is here that they were first cultivated in China and the southern Mediterranean.
Description

Blood Orange Oil Safety
Blood Orange Essential Oil
(Citrus sinensis)
Peel - Cold Pressed
This prized essential oil is loved for its tarty and uplifting aroma. It may help you staying healthy, toning your skin and acting as a mild aphrodisiac.
Our Blood Orange essential oil has an earthy, tangy and fruity aroma that leaves a back trail of vanilla.
With the right ratio, this essential oil blends with almost every other oil blend.