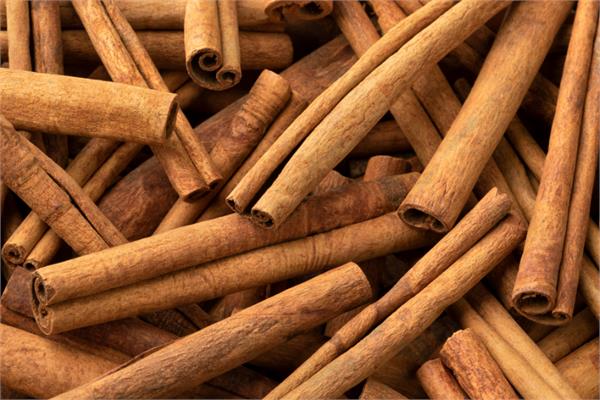 Cassia Essential Oil
PCASS
Cinnamomum cassia (Vietnam)
$6.90
Cassia Historical Snippets:
Cassia essential oil is also known as Chinese Cinnamon oil. The name cassia is said to derive from the Hebrew word "quddah" which translates as: amber. Although the Greek word "kasia" is more probable. Kasia means acacia like tree.
Cassia Essential Oil
(Cinnamomum cassia)
Whole Bark, Leaves & Twigs - Steam Distilled
Cassia Essential Oil Aromatherapeutic Uses:
| | |
| --- | --- |
| SYSTEMS | Cassia Essential Oil |
| Integumentary: | Skin infections, acne, boils |
| Respiratory: | Common cold, bronchitis |
| Muscular / Skeletal: | Muscle toning; rheumatism |
| Cardiovascular / Lymphatic: | Cardiovascular preventative |
| Immune: | Tropical infections & fevers |
| Digestive: | Pyorrhea, gum disease, pancreas stimulation, digestive complaints, diarrhea, dysentery, intestinal infections & spasms, gut parasites, candida infections |
| Endocrine: | |
| Genito-Urinary / Reproductive: | Male impotence, kidney problems, cystitis, urinary infections, scanty periods, induces menstruation, eases leucorrhea, vaginitis |
| Nervous Brain/ Mind: | Inhaled warming, stimulating, insomnia, debility, depression |
Sheppard-Hanger, Sylla. The Aromatherapy Practitioner Reference Manual: Atlantic Institute of Aromatherapy, 1999. Print.
Cassia Essential Oil Therapeutic Properties:
Indigestion, gas, colic, diarrhea, rheumatism, cold/flu.
[Julia Lawless, The Illustrated Encyclopedia of Essential Oils (Rockport, Massachusetts: Element Books, 1995), 112.]
Known as a cousin to Cinnamon, Cassia essential oil is known to comfort and calm the spirit whilst also being uplifting.
Its aromatic qualities can be described as warm and spicy. Cassia essential oil blends well with Allspice, Frankincense, Lemon, Sweet Orange and Ylang Ylang.