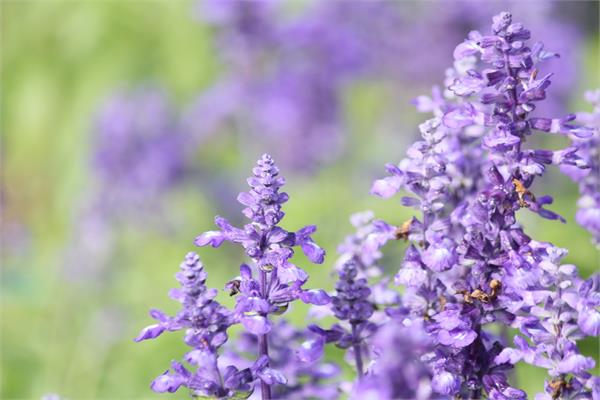 Clary Sage Essential Oil (Bulgarian)
PCLAB
Salvia sclarea (Bulgarian)
$17.60
Clary Sage Historical Snippets:
Clary sage was a popular plant during the Middle Ages with medical uses dating as far back as the 4th century BC. It was also known as "clear eye", "Oculus Christi" (the eyes of Christ) and "muscatel sage" as it resembled muscatel wine grape vines. Clary Sage was primary used to treat digestive disorders, uterine and menstrual problems. Interestingly, modern usages include being added to commercial tobacco to enhance the flavour.
Description

Clary Sage - Bulgarian Oil Safety
Clary Sage Essential Oil
(Salvia sclarea)
Clary Sage Essential Oil Aromatherapy References:
SYSTEMS

Clary Sage (Salvia sclarea) Essential Oil

Integumentary:

Acne, boils, dandruff, hair loss, inflamed, puffy, oily, skin & hair, ulcers, wrinkles, cell

regenerator, excessive perspiration, fungal infections

Respiratory:

Asthma, throat infection, whooping cough

Muscular / Skeletal:

Muscle aches & pains, spasms, cramps

Cardiovascular / Lymphatic:

Circulatory problems, varicosities, haemorrhoids, lowers high blood pressure, lowers

high cholesterol, aids arterial circulation

Immune:

Strengthens, useful in convalescence

Digestive:

Colic, cramp, gastric spasm, dyspepsia, flatulence, increases mucus secretion in

intestines, eases constipation, stimulates digestion & metabolic rate

Endocrine:

Stimulates hormones, aids pregnancy, labour,

childbirth

Genito-Urinary / Reproductive:

Nervous Brain/ Mind

Anxiety, stress, depression, nervous tension
Sheppard-Hanger, Sylla. The Aromatherapy Practitioner Reference Manual: Atlantic Institute of Aromatherapy, 1999. Print.
Loved for its calming influence on the nerves and a sedating effect on emotions – this exotic essential oil has been known to elevate 'relaxation' of the body, mind and heart.
Our Clary Sage essential oil has a hint of herb, and a strong nutty fragrance that lingers on between sweet and spicy – A strong bouquet of aroma which also has therapeutic properties. This essential oil may assist your nervous system by reducing stress and depression and may assist with skin conditions, female functions and painful muscles and joints.
This essential oil blends well with Lavender, Sandalwood, Frankincense, Pine and Juniper.