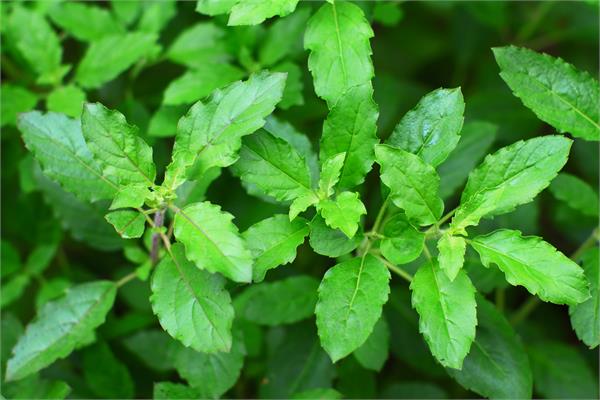 Holy Basil Essential Oil
PBASH
Tulsi Essential Oil
Ocimum sanctum (India)
$14.90
Holy Basil Historical Snippets:
Holy Basil Essential Oil or Tusi Essential Oil has a long history in Indian culture. Holy Basil Oil, "The Queen of The Herbs" or "The Incomparable One" has spiritual and restorative elements. Holy Basil an adaptogenic herb is an Ayurvedic de-stressor. Hindus say Tulsi symbolises the wife of Vishnu (goddess Lakshmi). Overall used by medicinal communities within Ayurveda, Roman and Siddha cultures.
Description

Holy Basil / Tulsi Oil Safety
Holy Basil Essential Oil
(Ocimum basilicum)
Leaves & flowers - Steam Distilled
Also known as Tulsi Essential Oil
Aromatherapeutic Uses:
The Holy Basil chemotype from the basil family has long been used in Ayurvedic medicine to boost body, mind and spirit. It is a sacred plant in India. Tulsi may aid you when stressed and is known to boost the immune response. A clarifying, warming and uplifting minty oil with clove like notes.
Holy Basil essential oil is the Eugenol chemotype of basil and is a truly wonderful oil.
Shelf Life of Holy Basil Essential Oil:
Our freshly decanted Holy Basil essential oil will last for 2-3 years minimum from when you open your amber glass bottle if stored correctly:
Primary Storage Considerations:
Keep away from direct light (U.V. radiation)
Keep in the amber glass bottle with lid tightly closed. Only open when you need to and decant into a smaller "working" amber glass bottle if possible (and label so you know what is in it). This is to reduce oxidation.
Secondary Storage Considerations:
Keep in a refrigerator at around 4 degrees celsius.