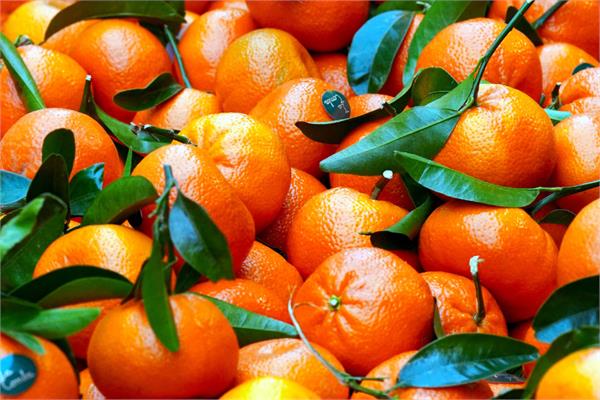 Mandarin Essential Oil, Red (Italian)
PMAN
Citrus nobilis/deliciosa (Italy)
Cold Pressed
$10.50
Mandarin Historical Snippets:
Originating from ancient China, Mandarin was once considered a highly-prized fruit reserved for only the emperor. Now days, although they're a popular citrus fruit grown all over the world, the Chinese still consider them to be valuable in the fact that they bring good fortune and prosperity in the coming year after Chinese New Year.
Description

Mandarin Oil, Red - Italian Safety
Mandarin Essential Oil - Red
(Citrus nobilis/deliciosa)
Aromatherapeutic Uses:
Acne, dull skin, insomnia, oily skin, scars, spots, stress, wrinkles. [Julia Lawless, The Illustrated Encyclopedia of Essential Oils (Rockport, MA: Element Books, 1995), 56-67.]
Shelf Life of Mandarin Essential Oil:
Our freshly decanted Mandarin essential oil will last for 1-2 years minimum from when you open your amber glass bottle if stored correctly:
Primary Storage Considerations:
Keep away from direct light (U.V. radiation)
Keep in the amber glass bottle with lid tightly closed. Only open when you need to and decant into a smaller "working" amber glass bottle if possible (and label so you know what is in it). This is to reduce oxidation.
Secondary Storage Considerations:
Keep in a refrigerator at around 4 degrees celsius.
Mandarin essential oil may be a useful aid in digestive disturbances as it has a very soothing effect on the body. This therapeutic effect is enhanced with the combination of other citrus oils.
The aroma is of a typical mandarin – citrus type but it also contains a slight sweet floral undertone.
Mandarin Essential Oil blends especially well with Cinnamon, Roman Chamomile and Basil.