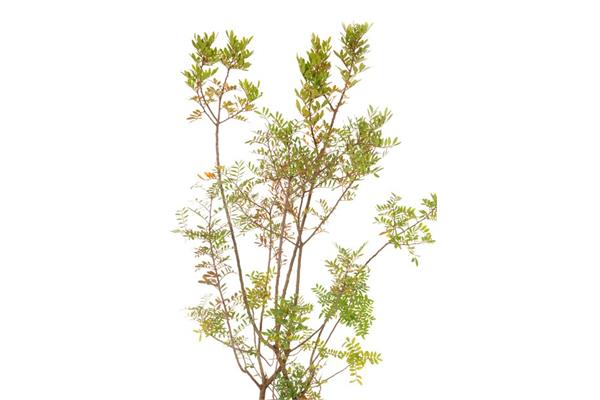 Mastic (Lentisque) Essential Oil
PMAST
Pistacia lentiscus (Morocco)
$29.70
.Mastic Historical Snippet:
Mastic resin has for over 2000 years traditionally been used as a chewing gum. It was prized by the Sultan and his harem as a breath freshener. Mastic resin is also used as an incense.
Description

Mastic Oil Safety
Mastic Essential Oil
(Pistacia lentiscus)
Leaves - Steam Distilled
Mastic Essential Oil Aromatherapy References:
| | |
| --- | --- |
| SYSTEMS | Mastic (Pistacia lentiscus) Essential Oil |
| Integumentary: | Boils, cuts, insect repellant |
| Respiratory: | Bronchitis, catarrh, whooping cough, sinusitis decongestant |
| Muscular / Skeletal: | Arthritis, gout, muscle aches & pains, rheumatism, saciatica |
| Cardiovascular / Lymphatic: | Decongests lymphatics |
| Immune: | Colds |
| Digestive: | Flatulence, hiccups, gastric ulcers, spasmodic colitis |
| Endocrine: | |
| Genito-Urinary / Reproductive: | Cystitis, urinary infection |
| Nervous Brain/ Mind | Neuralgia |
Sheppard-Hanger, Sylla. The Aromatherapy Practitioner Reference Manual: Atlantic Institute of Aromatherapy, 1999. Print.
Mastic or Lentisque essential oil is useful in massage to help with lymphatic stimulation. Also known to help in varicose and spider vein reduction if massaged into legs when diluted in a carrier oil at say 3%. In addition to being a lymphatic decongestant it is also wonderful for the respiratory system.
The oil has an aroma profile which is woodsy, green, warm and balsamic.
Blends well with Frankincense, Myrrh, Grapefruit, Grand Fir, Labdanum and Inula oils.