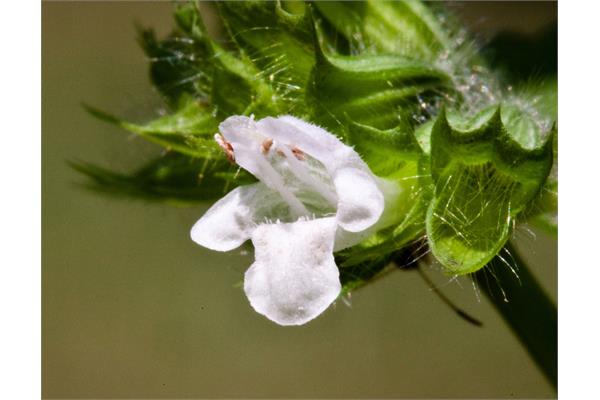 Melissa Essential Oil (Italy)
PMEL
Melissa officinalis (Italy)
$37.50
Melissa Historical Snippets:
Melissa is known as one of the first herbs to be used medically by the Romans. The 16th century physician, Paracelsus called it the "Elixir of Life". Traditionally it was used for a number of nervous disorders, including anxiety. As well as other conditions such as asthma, flatulence and indigestion. In modern times, scientific studies have supported the herbs traditional uses as it has been found to considerably reduce stress, improve mood and enhance mental performance.
Description

Melissa Oil Safety
Melissa Essential Oil
(Melissa officinalis)
Flowers - Steam Distilled
This is only available in small amounts until sold out.
SYSTEMS

Melissa (Melissa officinalis) Essential Oil

Integumentary:

Oily skin, acne, allergies, insect bites, cold sores, herpes (Medical Diagnosis

Required), fungal infections, wounds- stops blood flow

Respiratory:

Asthma, bronchitis, chronic coughs, colds- with headache, rapid breathing

Muscular / Skeletal:

Tonic for muscle spasm, fatigue, rheumatism pain

Cardiovascular / Lymphatic:

Calms circulation, strengthens & slows heart, lowers blood pressure, eases

palpitations due to crisis, unusual stimulation, excitation, fear

Immune:

Colds, flu, fevers, strep infections, viral infections – herpes simplex (Medical

Diagnosis Required)

Digestive:

Colic, nausea, vomiting, stomach cramps, indigestion, stimulates liver, aids in liver,

gallbladder support

Endocrine:

Genito-Urinary / Reproductive:

Menstrual pain & problems, infertility, balances hormones, regulates menstrual

cycle

Nervous Brain/ Mind

Anxiety, depression, hypertension (Medical Diagnosis Required), insomnia,

migraine, hysterics, nervous crisis, tension, vertigo (MDR), calming, uplifting, dispel

fear, shock, grief, anger, brings acceptance, understanding, helps deal with past lives
Sheppard-Hanger, Sylla. The Aromatherapy Practitioner Reference Manual: Atlantic Institute of Aromatherapy, 1999. Print.