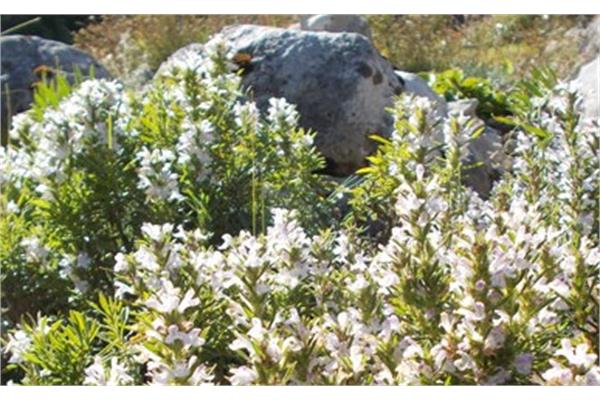 Mountain Savory Essential Oil
PMOS
Satureja montana (Austria)
$12.80
Mountain Savory Historical Snippets:
Mountain Savory (Winter Savory) to the ancient Romans was a herb of virility and love. In Germany, Mountain Savory essential oil is used for flatulence.
Mountain Savory Essential Oil
(Satureja montana)
Whole Plant - Steam Distilled
Mountain Savory Essential Oil Aromatherapy References:
SYSTEMS

Mountain Savory Essential Oil

Integumentary:

Fungal infections, candida, psoriasis, insect bites

Respiratory:

Asthma, catarrh, sore throat, bronchial infections

Muscular / Skeletal:

Warms muscles, eases arthritis, rheumatoid arthritis, analgestic, spasms

Cardiovascular / Lymphatic:

Circulation stimulant, raises blood pressure

Immune:

Immune globulin stimulant, flu, colds, all viral infections

Digestive:

Digestive stimulant, regulates peristalsis, aids diarrhea, flatulence, constipation, nervous

indigestion

Endocrine:

Genito-Urinary / Reproductive:

Sexual debility, induces menstruation, aids cystitis

Nervous Brain/ Mind:

Aids nervous fatigue, asthenia, mental stimulant
Sheppard-Hanger, Sylla. The Aromatherapy Practitioner Reference Manual: Atlantic Institute of Aromatherapy, 1999. Print.
Mountain Savory essential oil is also known as Winter Savory essential oil. It is an invigorating oil that is motivating and invigorating. If used on the skin it should be at the rate of less than 1% due to the phenol, carvacrol level. Therefore, mix only tiny amounts in your carrier oil and remember 20 to 25 drops equals 1 ml.
Mountain Savory oil is considered by many to be a general immune system tonic for the body. It is sometimes used at low levels in scalp lotions. Some also mention temporary relief of arthritis when rubbed into the joints.
The refreshing aroma of this oil has a slightly sweet, herbaceous and peppery scent.
Mountain Savory blends wonderfully with Pine and Lavender oils.