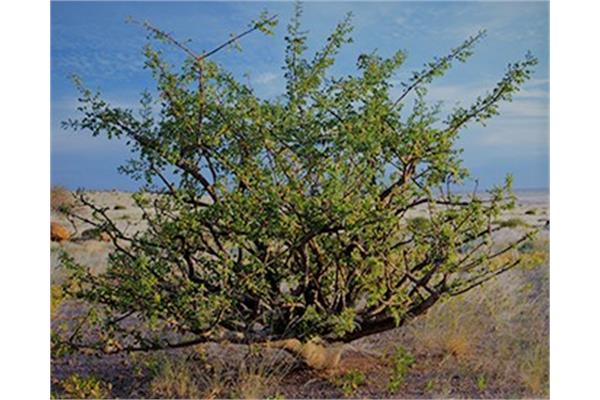 Opoponax (Sweet Myrrh) Essential Oil
POPO
Commiphora guidotti / erythraea (Somalia)
$17.90
Opoponax Historical Snippets:
Opoponax essential oil and resin has a rich history in China and Greece for wound healing. The Chinese even as far back as 600 B.C. used opoponax as a blood stimulant. The ancient Egyptians and other cultures love opoponax for incense and perfumes. The ancient Egyptians also incorporated opoponax into their embalming methodologies.
Description

Opoponax Oil Safety
Opoponax (Sweet Myrrh) Essential Oil
(Commiphora guidotti / erythraea)
Resin - Steam Distilled
Aromatherapeutic Uses:
Antiseptic, antispasmodic, expectorant, fragrance fixative. [Julia Lawless, The Illustrated Encyclopedia of Essential Oils (Rockport, MA: Element Books, 1995), 124.]
Opoponax (Sweet Myrrh) Aromatherapy References:
SYSTEMS

Opoponax Essential Oil

Integumentary:

Wounds, inflammed skin, boils, skin ulcers, athletes foot, chapped, moist skin, weeping

eczema, mature skin preservative

Respiratory:

Sore throat, asthm, bronchitis, cough

Muscular / Skeletal:

Cardiovascular / Lymphatic:

Immune:

Digestive:

Mouth ulcer, dysentery, intestinal colitis & inflammations, ulcers, diarrhea, gas,

dyspepsia, hemorrhoids, loss of appetite

Endocrine:

Genito-Urinary / Reproductive:

Nervous Brain/ Mind:

Aid to meditation, "frees one from evil thoughts"
Sheppard-Hanger, Sylla. The Aromatherapy Practitioner Reference Manual: Atlantic Institute of Aromatherapy, 1999. Print.
Opoponax essential oil is a rich and earthy oil with intense richness. All resin derived essential oils such as myrrh, frankincense and opoponax are great for the skin when used in a blend. Opoponax may be helpful for calming the mind and letting go of stress.
Opoponax oil blends well with all citrus oils and amber.