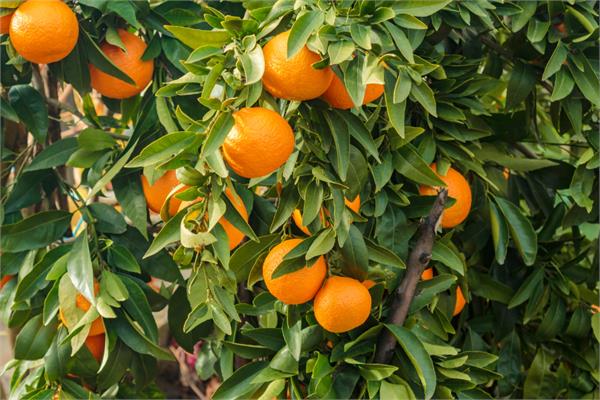 Orange Essential Oil, Bitter
PORAB
Citrus aurantium aurantium (Italy) - Cold Pressed
$6.80
Bitter Orange Historical Snippets:
Bitter Orange has an impressive array healing properties. The essential oil has been used by the ancient Europeans, native Latin Americans and in Traditional Chinese Medicine. Throughout these different cultures bitter orange was used in the treatment of nervous conditions, gastrointestinal disorders, insomnia, headache, weight loss, fungal infections and even as a cancer preventative.
Description

Orange Oil, Bitter Safety
Orange Essential Oil - Bitter
(Citrus aurantium aurantium)
Peel - Cold Pressed
Aromatherapeutic Uses:
Colds, constipation, dull skin, flatulence, flatulence, flu, gums, mouth, slow digestion, stress. [Julia Lawless, The Illustrated Encyclopedia of Essential Oils (Rockport, MA: Element Books, 1995), 57-67.]
Bitter Orange Essential Oil Aromatherapeutic Uses:
SYSTEMS

Orange, Bitter (Citrus aurantium aurantium) Essential Oil

Integumentary:

Dry, dull, oily, congested skin, acne, wrinkles, mouth ulcers, strengthens & softens

epidermis, melanocyte (pigment) development & circulation, aids hydration, calms

gland functions, supports regeneration, aids cellulite, stretch mark preventative

possible

Respiratory:

Bronchitis, chills

Muscular / Skeletal:

Sore muscles, bones (helps form collagen to repair)

Cardiovascular / Lymphatic:

Increases circulation, promotes warmth, eases palpitations, anticoagulant blood

thinner (Medical Diagnosis Required)

Immune:

Immuno stimulant, colds, flu, chills, fever

Digestive:

Kidney & gallbladder action, constipation, dyspepsia, spasm, obesity, edema (simple

water retention), high cholesterol (Medical Diagnosis Required), increases intestinal

resorption, relaxes smooth muscle cells in intestines & digestive glands

Endocrine:

Stimulates all anterior lobe hormones, gonadotropic hormones, growth hormone &

pigmentation, and activates connecting organs

Genito-Urinary / Reproductive:

Relaxes uterus smooth muscle, aids post-partum depression

Nervous Brain/ Mind

Activates sympathetic nervous system, eases anxiety, insomnia, nervous stomach,

dispels tension and stress, aids in need for warmth, revives interest, cheers,

energizes, aids mental clarity & concentration on all levels, harmonizes mind, soul

and body, for mental / physical imbalance
Sheppard-Hanger, Sylla. The Aromatherapy Practitioner Reference Manual: Atlantic Institute of Aromatherapy, 1999. Print.
Shelf Life of Bitter Orange Essential Oil:
Our freshly decanted Bitter Orange essential oil will last for 1-2 years minimum from when you open your amber glass bottle if stored correctly:
Primary Storage Considerations:
Keep away from direct light (U.V. radiation)
Keep in the amber glass bottle with lid tightly closed. Only open when you need to and decant into a smaller "working" amber glass bottle if possible (and label so you know what is in it). This is to reduce oxidation.
Secondary Storage Considerations:
Keep in a refrigerator at around 4 degrees celsius.
Bitter Orange essential oil is loved for its 'orange' sweetness and 'grapefruit' bitterness, this exotic oil may help you improve your immune system and may act as a mild aphrodisiac.
Bitter Orange essential oil carries the scent of both orange and grapefruit; it may also help you with colds, bronchitis and the flu.
Bitter Orange oil blends well with Clove, Nutmeg, Cinnamon, Clary Sage, Lavender, Lemon and spice oil blends.