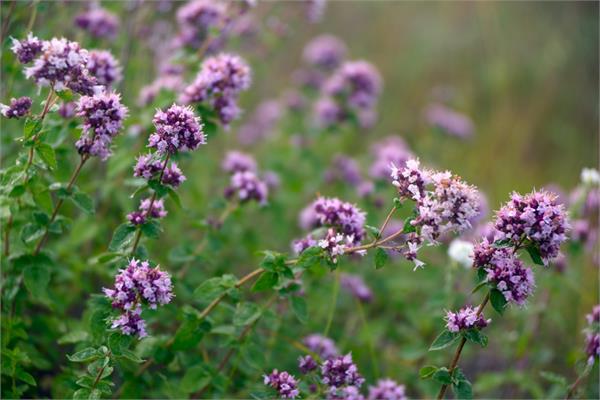 Oregano Essential Oil
PORE
Origanum vulgare (Turkey)
$18.50
Oregano Historical Snippets:
The ancient Greeks were the ones to discover the therapeutic benefits of Oregano which was also known as "joy of the mountain". They used it for digestive ailments, respiratory conditions and as an antiseptic. In Chinese medicine, they had similar uses but also found it to cure skin infections and jaundice. Oregano is mentioned in the Bible to be given by God as one of the healing plants to humans.
Description

Oregano Oil Safety
Oregano Essential Oil
(Origanum vulgare)
Plant - Steam Distilled
Please Note: Our Oregano Essential Oil is pure and natural and is not diluted with olive oil. You receive 100% Origanum vulgare oil not a diluted version that is often common place. I see one specialist supplier in oregano oil list their ingredients as: Cold-pressed extra virgin olive oil (Australian), pure oregano oil (non-GMO origanum vulgare). I suggest it is mainly olive oil with a bit of oregano essential oil but they do not reveal the percentage breakdown.
Oregano Essential Oil Aromatherapeutic Uses:
SYSTEMS

Oregano (Origanum vulgare) Essential Oil

Integumentary:

Infected cuts, wounds, parasites, water logged skin

Respiratory:

Asthma, colds, bronchitis, catarrh, whooping cough

Muscular / Skeletal:

Rheumatic, muscle pain

Cardiovascular / Lymphatic:

Immune:

Colds, flu, infections

Digestive:

Soothes nervous stomach disorders, stimulates liver & spleen, calms intestinal

spasm, flatulence, stimulates appetite, aids aerophagia (gulping of air)

Endocrine:

Genito-Urinary / Reproductive:

Period pains, diuretic

Nervous Brain/ Mind

Very stimulating nerve tonic, revives the senses, noise in ears, migraines, facial tics,

relieves imaginary diseases & mental psychopathic conditions, gives feeling of

well-being
Sheppard-Hanger, Sylla. The Aromatherapy Practitioner Reference Manual: Atlantic Institute of Aromatherapy, 1999. Print.​
Coughs, digestion. [Julia Lawless, The Illustrated Encyclopedia of Essential Oils (Rockport, MA: Element Books, 1995), 188.]
Oregano essential oil is known for its health properties, it may help you with recovery, keeping you healthy and positive.
Oregano oil has a spicy and powerful aroma of the oregano herb we all know and love from our Mediterranean culinary dishes. The immune system enhancing qualities may keep support you during colds, flu and even muscle ache.
Origano essential oil blends perfectly well with Bergamot, Chamomile ( Roman & German Blue) Lavender, Cypress & Cedarwoods.
Oil Of Oregano Constituents:
71.70% Carvacrol, 4.90% para-Cymene, 4.40% gamma-Terpinene, 3.50% Linalool, 3.3% Caryophyllene, 2.10% Thymol, 1.30% Cineol, 1.30% Borneol, 1.00% Camphor, 0.9% Terpineol plus balance being d-Limonene, beta-Pinene, Terpinene-4-ol, Terpinenes, Carvone, Eugenol, Camphene, Pinenes, alpha-Phellandrene, Neral