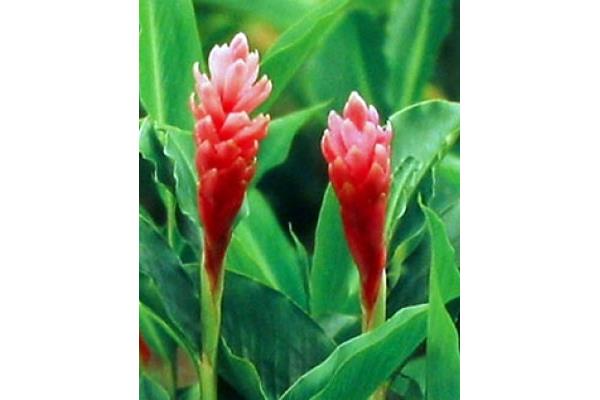 Plai Essential Oil
PPLAI
Zingiber cassumunar (Thailand)
$17.50
Plai Historical Snippets:
Plai essential oil is also known as Ponlei, Bengal Ginger, Thai Ginger or Bengal Root essential oil. The mashed up root is used in Asia sometimes as a massage poultice.
Description

Plai Oil Safety
Plai Essential Oil
(Zingiber cassumunar)
Rhizomes - Steam Distilled
Aromatherapeutic Uses:
Arthritis, joint and muscular pain, muscular injury, torn ligaments, muscular spasm, tendonitis, swelling, menstrual cramping, abdominal spasm, colitis, diverticulosis. [Valerie Ann Worwood, The Complete Book of Essential Oils and Aromatherapy. 25th Anniversary Edition (Novato, CA: New World Library, 2016, 615.]
Respiratory concerns, colds, flu, digestive complaints, gas. [Neryls Purchon and Lora Cantele. Complete Aromatherapy & Essential Oils Handbook for Everyday Wellness (Toronto Ontario: Robert Rose, 2014), 99.]
Shelf Life of Plai Essential Oil:
Our freshly decanted Plai essential oil will last for 2-3 years minimum from when you open your amber glass bottle if stored correctly:
Primary Storage Considerations:
Keep away from direct light (U.V. radiation)
Keep in the amber glass bottle with lid tightly closed. Only open when you need to and decant into a smaller "working" amber glass bottle if possible (and label so you know what is in it). This is to reduce oxidation.
Secondary Storage Considerations:
Keep in a refrigerator at around 4 degrees celsius.
Commonly used by Thai massage therapists, Plai is used extensively to relax muscles and promote tissue wound healing.
The scent can be described as green, peppery and cooling with a subtle bite.
To compliment the therapeutic benefits of Plai, blend the essential oil with our massage oil base up to 10% or to 5% if adding in our After Sport blend.