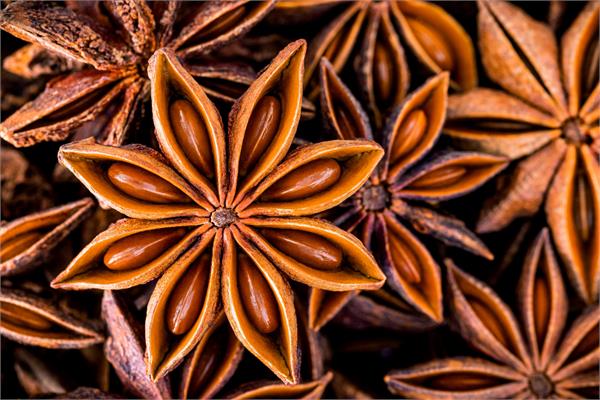 Star Anise Essential Oil
PANIC
(China Star Essential Oil)
Illicium verum (China)
$5.50
Star Anise Historical Snippets:
Star Anise Essential Oil has a long history in Chinese medicine. Star Anise oil is considered warm and disperses cold. It is considered warming to key organs and regulates qi. Although originating in China star anise made its way to Europe via explorer Thomas Cavendish in the late 1500's. Star anise spread through Europe via the tea trade route. It was known as Siberian cardamom.
Description

Star Anise Oil Safety
Star Anise Essential Oil
(Illicium Verum)
Seeds - Steam Distilled
Aromatherapeutic Uses:
Therapeutic Uses: Rheumatism, bronchitis, coughing, colic, indigestion/cramping, colds, flu. [Julia Lawless, The Illustrated Encyclopedia of Essential Oils. (Rockport, MA: Element Books, 1995), 61-66.]
Often used as an intense pick me up.
Supportive to the digestive and respiratory systems as mentioned above.
Star Anise Essential Oil Key Constituents:
(E)-Anethole (current batch 87.12%)
Methyl chavicol (current batch 2.83%)
Foeniculum (current batch 2.26%)
Anisaldehyde (current batch 0.92%)
Linalool (current batch 0.79%)