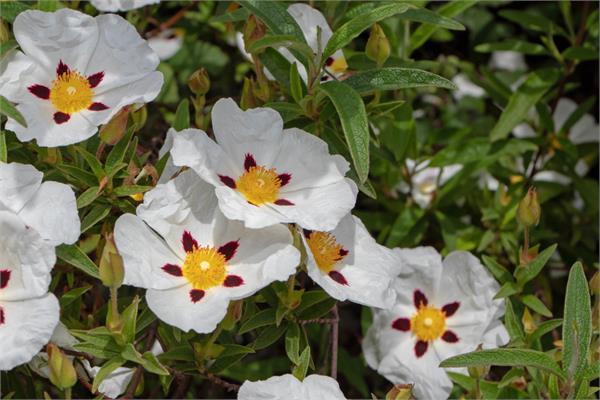 Labdanum Absolute (Resinoid)
PLAB
Cistus ladaniferus - Labdanum (France)
$18.80
Labdanum Historical Snippets:
Labdanum is a popular oil within the perfume industry due to its musky, luxurious scent. Collection of Labdanum occurred by combing a goat's beard and thighs after they grazed on cistus shrubs. Interestingly, ancient Egyptian Pharaohs wore false beards that were held together by the oil.
Description

Labdanum Absolute Safety
Labdanum Absolute (Resinoid)
(Cistus ladaniferus – Labdanum)
Resin - Steam Distilled
***Please note that Labdanum Absolute is a very thick and viscous resinoid so it will not blend with Carrier Oils and most other essential oils. In order to pour and use Labdanum it needs to be warmed to make it less viscous. See further information in our FAQ section.
Aromatherapeutic Uses:
Antiseptic, anti-microbial, astringent, emmenagogue, expectorant, sedative vulnerary. [Salvatore Battaglia, The Complete Guide to Aromatherapy, Second Edition (Australia: The Perfect Potion, 2003), 252.]
Labdanum is loved for its exotic aroma, the rich back trail of its unique bouquet may help you relax and soothe the mind, body and heart. Our Labdanum Absolute (resinoid) has a rich and sweet fragrance, which might be useful for dry skin, the clarifying properties can also help with wrinkles.
Labdanum blends perfectly well with Citrus, Floral, Lavender and other Clarifying oil Blends.