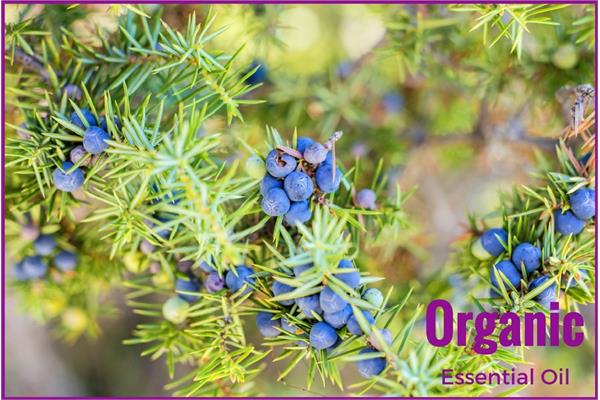 Organic Juniper Berry Essential Oil
OJUN
Juniperus recurva (Himalaya)
$13.50
Juniper Berry Historical Snippets:
In ancient times the Juniper plant was believed to possess magical powers which could ward off evil spirits, negative forces and illness. In Egypt, the berries were found in tombs, and used as an ingredient in religious incense. In Greece, it was believed to increase strength and stamina and was therefore used by athletes of the Greek Olympics. Around 1550 BC the Egyptians discovered it to be a treatment for tapeworms. It has been used medically throughout many different cultures and has treated a number of varying conditions including respiratory conditions, urinary infections, colds, flu, muscle aches and kidney problems.
Description

Aromatherapy References

Organic Juniper Berry Oil Safety
Organic Juniper Berry Essential Oil
(Juniperus communis)
​Organic Whole Berries-Steam Distilled
Loved for its freshness and earthy-tone, the rich aroma of this evergreen oil may help you sooth your body and mind, it also has cleansing and relaxing properties.
Organic Juniper Berry oil has a woody and balsamic aroma with a small hint of sweet-greens. Well-known for its supporting and restoring properties, it is an excellent choice for detox and meditation, and may help you as a tonic and restorer.
Blends perfectly with Rosemary, Sandalwood, Clary Sage, Bergamot, Marjoram and Geranium.