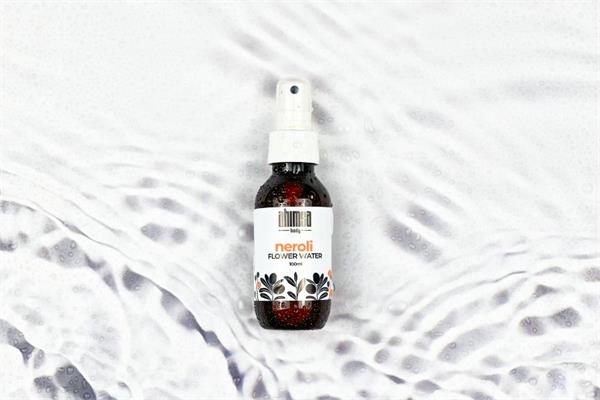 Neroli Water
MOFW
100 ml size is offered with an atomiser as standard.
$9.90
Neroli Water Benefits and Uses:
Please read below for benefits and uses of Neroli Water.
Neroli Water
Call it what you want: Neroli Floral Water, Orange Flower Water or Orange Blossom Mist our Neroli Water is made from Neroli Essential Oil.
A beautiful orange flower scent that uplifts the sprit and calms the overactive mind.
May also dispel negativity and use to refresh, tone and hydrate the skin. Possible astringent benefits as well.
Neroli Water Uses:
Room Spray: Especially beneficial in the bedroom to aid sleep.
Body Mist: As a body mist after showering. One spray is all it takes to hydrate your skin.
Facial Toner: Spray mist onto face and neck when the need arises.
What Is In Your Neroli Water?
Spring Water, Neroli Essential Oil, Solubiliser
Shelf Life of Flower Water & Hydrosols
Our freshly decanted Flower Water & Hydrosols will last for 3-6 months minimum if stored correctly:
Storage Considerations:
Keep out of light
Store in a cool, dry, dark place. Preferably in your refrigerator.