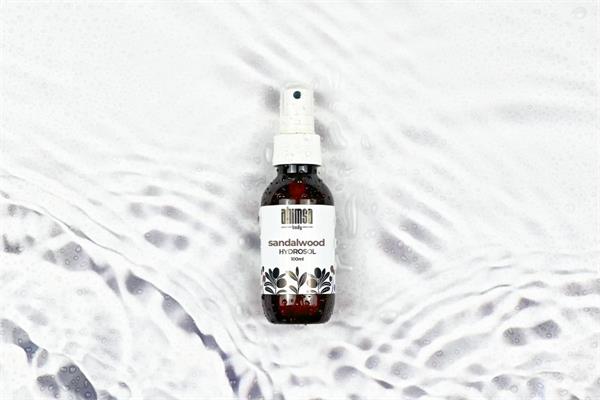 Sandalwood Hydrosol
MSFW
100 ml size is offered with an atomiser as standard.
$9.50
Sandalwood Hydrosol (Australia):
Please read about the benefits and uses of Sandalwood Hydrosol below.
Sandalwood Hydrosol
This water is from Santalum spicatum essential oil distillation as a by-product.
A grounding, warm, woody and calming scent. Very settling.
Sandalwood Hydrosol Benefits & Uses:
Soothes and comforts and reduces irritation on the physical and spiritual level. Is a fantastic meditation enhancer. May assist sore healing, boil, pimple and acne reduction and is a great friend to your skin. Long term use may also reduce skin hyperpigmentation.
Body Mist: As a body mist after showering. One spray is all it takes to hydrate your skin.
Room Spray: Simply spray into your yoga or meditation space.
Facial Toner: Spray mist onto face and neck when the need arises.
Hair Mist: Great for dry or split ends.
Feminine Douche: May help urinary tract infections.
Compress: Soak a cotton ball and compress the inflamed skin section.
Shelf Life of Flower Water & Hydrosols
Our freshly decanted Flower Water & Hydrosols will last for 3-6 months minimum if stored correctly:
Storage Considerations:
Keep out of light
Store in a cool, dry, dark place. Preferably in your refrigerator.