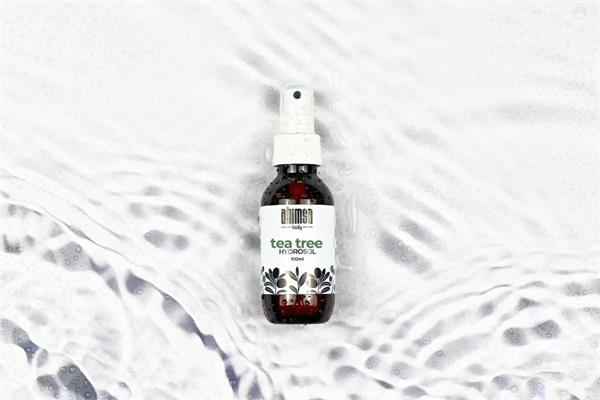 Tea Tree Hydrosol
MTTFW
100 ml size is offered with an atomiser as standard.
$9.50
Tea Tree Hydrosol Benefits and Uses:
Please see below for Tea Tree Hydrosol information.
Tea Tree Hydrosol
A versatile antibacterial spray for your body and face.
Tea Tree Hydrosol Uses & Benefits:
May be used as antibacterial spritzer and may also help acne prone skin.
Room Spray: Especially beneficial where malodours are present.
Body Mist: Perfect for body odour caused by bacteria ie. smelly feet!
Facial Toner: Spray mist onto face and neck as a antimicrobial toner.
Shelf Life of Flower Water & Hydrosols
Our freshly decanted Flower Water & Hydrosols will last for 3-6 months minimum if stored correctly:
Storage Considerations:
Keep out of light
Store in a cool, dry, dark place. Preferably in your refrigerator.