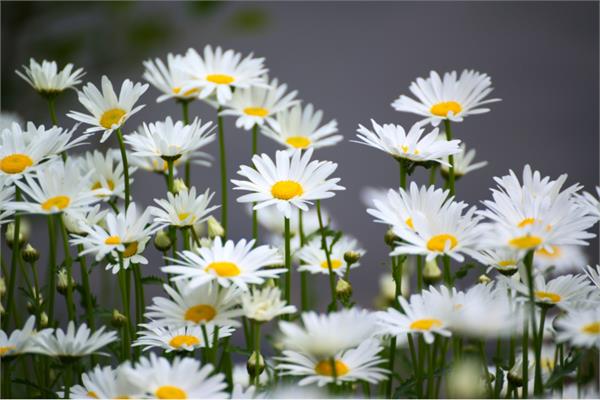 Roman Chamomile Essential Oil
PCHAR
Anthemis nobilis (U.K.)
$11.00
Roman Chamomile Historical Snippets:
Roman Chamomile with its many therapeutic uses have dubbed it one of the safest household remedies known. It's been proven to be beneficial in the treatment of headaches, insomnia and disorders of the stomach, kidney, liver and bladder. Roman Chamomile dates back as far as the ancient Egyptians who used it for skin care, incense and medicine. Fragments of the plant have even been found in Egyptian tombs. An interesting fact about Roman Chamomile in particular is its ability to protect any other plant from infections within its proximity.
Description

Roman Chamomile Oil Safety
Roman Chamomile Essential Oil
(Anthemis nobilis or Chamaemelum nobile)
Flowers - Steam Distilled
Aromatherapeutic Uses:
Abscesses, allergies, arthritis, boils, colic, cuts, cystitis, dermatitis, dysmenorrhea, earache, flatulence, hair, headache, inflamed skin, insect bites, insomnia, nausea, neuralgia, PMS, rheumatism, sores, sprains, strains, stress, wounds. [Julia Lawless, The Illustrated Encyclopedia of Essential Oils (Rockport, Massachusetts: Element Books, 1995), 56-67.]
Roman Chamomile Essential Oil Aromatherapy References:
SYSTEMS

Roman Chamomile Essential Oil in Aromatherapy

Integumentary:

Acne, allergies, boils, burns, cuts, dry itchy skin, dermatitis, eczema, psoriasis,

hypersensitve skin, broken veins, eases puffiness, strengthens tissue, skin cleanser

Respiratory:

Asthma (of nervous origin)

Muscular / Skeletal:

Analgesic action ease arthritis, low back pain and muscle pain, rheumatism, sprains, inflamed joints

Cardiovascular / Lymphatic:

Immune:

For chronic infections stimulates production of white corpuscles

Digestive:

Mouth ulcer, toothache, digestive, soothes stomach, relieves gastritis, diarrhoea,

Ulcers, vomiting, may help IBS, colic, nausea, intestinal parasites

Endocrine:

Genito-Urinary / Reproductive:

Eases painful periods, induces menstruation, regulates cycle, PMS irritability and

menopausal symptoms

Nervous Brain/ Mind:

Hypnotic, relaxant, sedative, soothing, analgesic, eases anxiety, worries, neuralgia

neuritis, nervous system shock, tension, anger and fear.

Gives patience, peace, and calms the mind.
Sheppard-Hanger, Sylla. The Aromatherapy Practitioner Reference Manual: Atlantic Institute of Aromatherapy, 1999. Print.
Shelf Life of Roman Chamomile Essential Oil:
Our freshly decanted Roman Chamomile essential oil will last for 2-3 years minimum from when you open your amber glass bottle if stored correctly:
Primary Storage Considerations:
Keep away from direct light (U.V. radiation)
Keep in the amber glass bottle with lid tightly closed. Only open when you need to and decant into a smaller "working" amber glass bottle if possible (and label so you know what is in it). This is to reduce oxidation.
Secondary Storage Considerations:
Keep in a refrigerator at around 4 degrees celsius.
Roman Chamomile Oil is a heavenly aromatic oil which has a spicy and fresh presence and also has a hint of the sweetness of apples.
Roman Chamomile has a delectable scent with refreshing and calming properties. Apart from its exotic aroma, you may also find relief from muscular pain, flu, colds and skin infections.
Facts About Roman Chamomile
Its language derivation is from the Greek- "chamai" for ground as Roman Chamomile is low growing and "melos" for apple which is associated with its fine scent.
The Romans used it for drinks and incense
Also known as True Chamomile, English Chamomile, Noble Chamomile and Golden Chamomile
How To Use Roman Chamomile Oil
Topically:
Diluted in a carrier oil and applied to skin-usually 2 to 3% Roman Chamomile Oil.
Diluted as above in a massage oil carrier blend and used for a relaxing massage.
Aromatically:
Diffuse in a diffuser as a calming oil. Use 4 to 6 drops.
Tissue or Cotton Ball Method: 4 drops on a tissue near where you are (ie. bed / office etc. to provide calm
Direct Palm Inhalation: Place 1 to 2 drops on your palms and cup near nose to enjoy.
Ayurvedic Use Of Roman Chamomile
Ayurvedic uses include gastro intestinal, headaches, sunburn, anger, depression and nervous disorders.
What Blends Well With Roman Chamomile?
Lavender, Rosewood, Clary Sage, Geranium, Neroli, Marjoram, Cedarwood and Frankincense.
Roman Chamomile Key Constituents:
a-pinene
camphene
b-pinene
sabinene
myrcene
1,8-cineole
y-terpinene
caryophyllene
propyl angelate
butyl angelate.
Possible Substitutions From Our Range?
PLEASE REMEMBER: All our exotic and rare (hence more costly) essential oils and absolutes are available in jojoba. This allows you the benefit of enjoying Roman Chamomile Oil but in a jojoba oil base at a great price. An extremely cost effective way to experience Roman Chamomile.
You can find all the essential oils or absolutes in jojoba here.