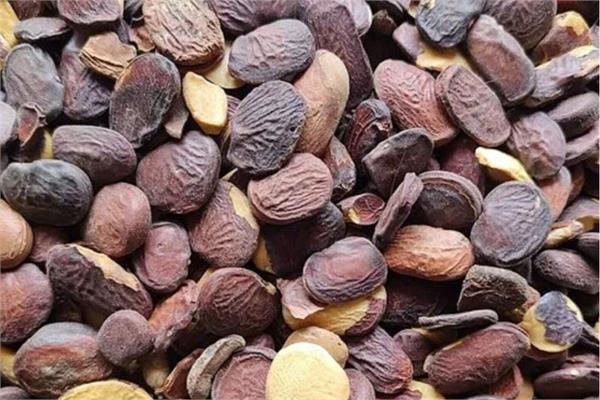 Karanj Seed Oil
SKARAN
Our Karanj Oil from India and has traditional uses against eczema, psoriasis, wound healing and flaky skin. It traditionally is also applied to insect bites.
$8.90
Karanj Seed Oil
Pongamia pinnata Seed Oil
Method of Extraction:
Cold Pressed
Karanj Seed Oil is incredibly versatile. Dry, mature and cracked skin loves it.
Special Notes:
This product comes with a poison label-if ingested Karanj Seed Oil is poisonous.
If you use up to 25% in a carrier oil blend you will enjoy the benefits. It is well tolerated and great for the skin at this percentage. Generally non sensitising to the skin but test first. Avoid if pregnant. Keep out of reach of children.
Viscosity:
Medium
Nutrient Profile:
Unique fatty acid profile with lignoceric.
Uses:
Skincare & Skin Conditions. Also used as an insect deterrent topically historically.
Benefits & Properties:
Anti-inflammatory, Insect deterrent
May Assist With:
Acne (inflammation), Skin Conditions
Shelf Life of Karanji Seed Oil
Our freshly decanted Karanji Seed Oil will last for 12 months minimum if stored correctly:
Storage Considerations:
Store your bottles in a room that does not receive much, if any direct sunlight. Store your bottles in a manner that prevents them from being repeatedly exposed to light sources. Store your oils in a room that is kept cool and dry.