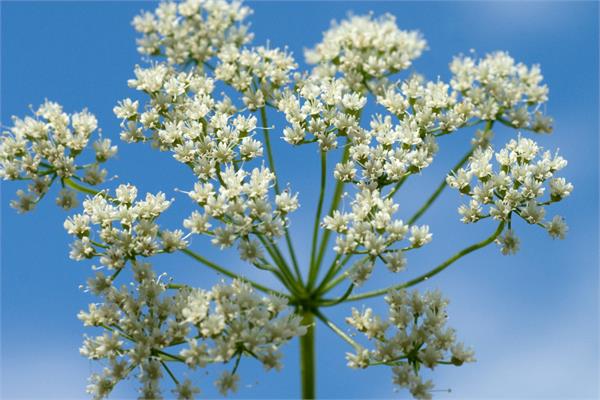 Aniseed Essential Oil
PANI
(Anise Seed Essential Oil)
Pimpinella anisum (Spain)
$10.90
Aniseed Historical Snippets:
Anise Seed originated in the Middle East. It's long history of therapeutic and spiritual use dates as far back as 3,400 BC. The proof is in the fact that the seed is mentioned in Ebar's Papyrus which is one of the oldest medical scripts known to mankind. It was used to treat epilepsy, coughs and for its carminative effects. Also used to attract homing pigeons!
Description

Aniseed Oil Safety
Aniseed Essential Oil
(Pimpinella anisum)
Seeds - Steam Distilled
Aromatherapeutic Uses:
Bronchitis, colds, coughs, flatulence, flu, muscle aches, rheumatism. [Julia Lawless, The Illustrated Encyclopedia of Essential Oils (Rockport, MA: Element Books, 1995), 60-66.]
Similar properties to Star Anise. Also known as Anise Seed Essential Oil. Thought to enhance ones "chi" therefore aiding in fatigue and overwork and strengthening the constitution.
Shelf Life of Aniseed Essential Oil:
Our freshly decanted Aniseed essential oil will last for 2-3 years minimum from when you open your amber glass bottle if stored correctly:
Primary Storage Considerations:
Keep away from direct light (U.V. radiation)
Keep in the amber glass bottle with lid tightly closed. Only open when you need to and decant into a smaller "working" amber glass bottle if possible (and label so you know what is in it). This is to reduce oxidation.
Secondary Storage Considerations:
Keep in a refrigerator at around 4 degrees celsius.
Anise Seed Essential Oil Key Constituents:
linalool 0.76%
alpha-terpineol 0.20%
estragole 2.57%
cis-anethole 0.32%
trans anethole 88.13%
p-anisaldehyde 0.44%
foeniculin 1.22%