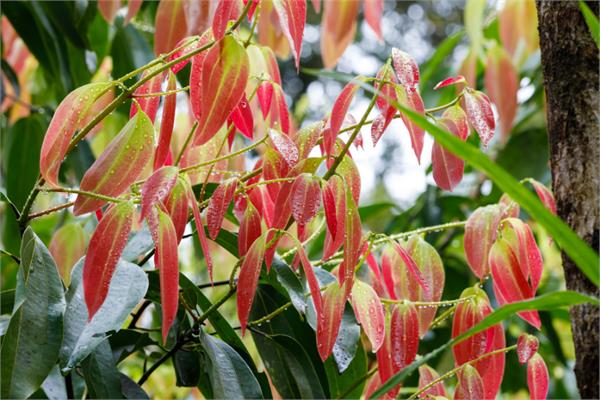 Cinnamon Leaf Essential Oil
PCIN
Cinnamomum zeylanicum (Sri Lanka)
$12.00
Cinnamon Leaf Historical Snippets:
Cinnamon is perhaps one of the best-known plants in the world today. Its uses can be traced all the way back to 2000 BC in Egypt. It has even been mentioned throughout the Bible. Cinnamon was once so highly prized that it was frequently offered to monarchs and deities as a gift. The plant has been used extensively throughout history for complaints such as excessive bile, digestive problems, colds, rheumatism, sore throats, menstrual problems and infections.
Description

Cinnamon Leaf Oil Safety
Cinnamon Leaf Essential Oil
(Cinnamomum zeylanicum)
Leaves - Steam Distilled
Aromatherapeutic Uses:
Constipation, exhaustion, flatulence, lice, low blood pressure, rheumatism, scabies, stress. [Julia Lawless, The Illustrated Encyclopedia of Essential Oils (Rockport, MA: Element Books, 1995), 58-67.]
Cinnamon Essential Oil Aromatherapy References:
SYSTEMS

Cinnamon Leaf Essential Oil

Integumentary:

Head lice, scabies, warts, insect bite sting, tooth & gum care, aids skin infections &

wounds.

Respiratory:

Respiratory infections, rhino-pharyngitis, severe acute bronchitis, sore throat, bad

coughs

Muscular / Skeletal:

Rheumatism and gout pains

Cardiovascular / Lymphatic:

Circulatory & cardiac stimulant

Immune:

Chills, colds, flu, viral infections

Digestive:

Tooth ache, sore throat, pharynx; anorexia (Medical Diagnosis Required), intestinal

colitis, diarrhea, dyspepsia, intestinal infection, sluggish digestion, spasm

Endocrine:

Genito-Urinary / Reproductive:

Impotence, frigidity, induces menstruation, stimulates childbirth contractions, aids

leucorrhea, salpingitis (Medical Diagnosis Required), eases cystitis

Nervous Brain/ Mind

Exhausted states, feelings of weakness and depression, emotional coldness,

isolation, tension, fear arouses senses and creativity, stimulates psychic digestion
Sheppard-Hanger, Sylla. The Aromatherapy Practitioner Reference Manual: Atlantic Institute of Aromatherapy, 1999. Print.
Shelf Life of Cinnamon Leaf Essential Oil:
Our freshly decanted Cinnamon Leaf essential oil will last for 3-4 years minimum from when you open your amber glass bottle if stored correctly:
Primary Storage Considerations:
Keep away from direct light (U.V. radiation)
Keep in the amber glass bottle with lid tightly closed. Only open when you need to and decant into a smaller "working" amber glass bottle if possible (and label so you know what is in it). This is to reduce oxidation.
Secondary Storage Considerations:
Keep in a refrigerator at around 4 degrees celsius.
Enjoy the most-exotic essential oil that imbues a spicy yet warm fragrance –leaving one unhindered with its peppery prowess.
Our Cinnamon Leaf essential oil is not like bark, it is a little herbaceous with an aroma that is in-between cinnamon and clove. The uplifting, warming and heartening property of this oil has spiritual history when used as a burning-oil.
To further enhance its properties, you can blend this oil with floral notes, citrus oils, Lavender, Elemi and Cederwood.