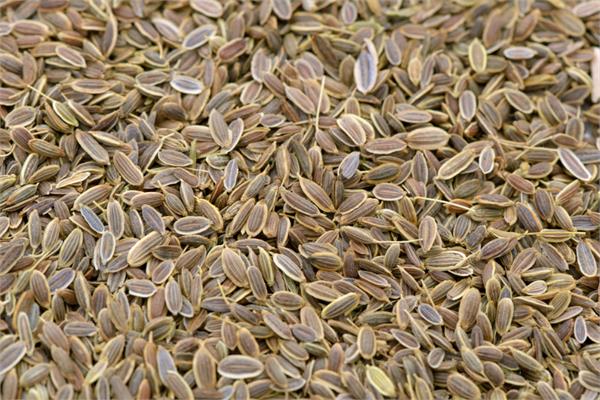 Dill Seed Essential Oil
PDIL
Anethum graveolens (Hungary)
$9.65
Dill Seed Historical Snippets:
The ancient Greeks and Romans held a lot of superstitions with Dill. The twig was kept on hand as a protective barrier from curses and the seed was often used in magical potions to protect themselves against the ill effects of witchcraft. Medically the Aboriginals would use the herb for treating insomnia, colds, fevers, flatulence and respiratory ailments. The antimicrobial properties of Dill have also rendered it a great food preservative and preparation of pickles.
Description

Dill Seed Oil Safety
Dill Seed Essential Oil
(Anethum graveolens)
Seeds - Steam Distilled
Aromatherapeutic Uses:
Dyspepsia, flatulence, indigestion, bronchial asthma, dysmenorrhoea and the promotion of lactation. [Salvatore Battaglia, The Complete Guide to Aromatherapy (Australia: The Perfect Potion, 2003), 287.]
Dill Essential Oil Aromatherapy References:
SYSTEMS

Dill Seed (Anethum graveolens) Essential Oil

Integumentary:

Cuts, wounds, bruises, wound healing

Respiratory:

Acute bronchial catarrh, eases congestion

Muscular / Skeletal:

Cardiovascular / Lymphatic:

Blood thinner (Medical Diagnosis Required), may aid in coronary thrombosis risk

(MDR)

Immune:

Digestive:

Colic, hiccups, dyspepsia, dry heaves, vomiting, flatulence, indigestion, liver

insufficiency

Endocrine:

Genito-Urinary / Reproductive:

Increases urine flow, induces menstruation, promotes milk flow

Nervous Brain/ Mind
Sheppard-Hanger, Sylla. The Aromatherapy Practitioner Reference Manual: Atlantic Institute of Aromatherapy, 1999. Print.
Dill Seed essential oil has a wonderful herbaceous, earthy and fresh essential oil. Other than the collagen in our skin elastin is a key component and dill seed oil is said to activate skin fibroblasts ( type: tropoelastin) therefore increasing the structural integrity of skin.
Dill Seed oil blends well with Black Pepper & Citrus oils.