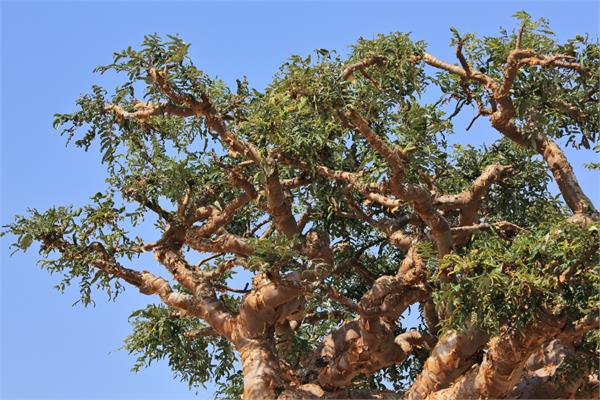 Frankincense (Olibanum) Essential Oil
POLI
Boswellia carterii (Somalia)
$8.00
Frankincense Historical Snippets:
Used throughout many religious cultures for its calming influence and aid to meditation and prayer, Frankincense may be one of the oldest recorded oils around today. It has been recorded that the three wise men brought it to the birth of Christ in Bethlehem. It was (and continues to be) such a highly sought after tree that legends about it being guarded by dragon-like creatures were made up in an attempt to scare off potential harvesters. At some point it was even considered to be more valuable than gold.
Description

Olibanum (Frankincense) Oil Safety
Frankincense/Olibanum Essential Oil
(Boswellia Carterii)
Resin - Steam Distilled
Aromatherapeutic Uses:
Anxiety, asthma, bronchitis, extreme coughing, scars, stress, stretch marks. [Julia Lawless, The Illustrated Encyclopedia of Essential Oils(Rockport, MA: Element Books, 1995), 59-67.]
Frankincense Essential Oil Aromatherapy References:
SYSTEMS

Frankincense (Boswellia carterii) Essential Oil

Integumentary:

Dry/mature/aged skin, acne, pimples, scars, ulcers, wounds, smoothes out wrinkles,

antiseptic tonic to all skin, balances oily skin

Respiratory:

Soothing for bronchitis cough, pleurisy (Medical Diagnosis Required), laryngitis, excess

mucus, eases shortness of breath, deepens breathing

Muscular/Skeletal:

Rheumatism

Cardiovascular/Lymphatic:

Varicose ulcer

Immune:

Immune stimulent, certain cancers (Medical Diagnosis Required), colds, flu

Digestive:

Soothes stomach, eases digestion, dyspepsia belching, chronic diarrhea

Endocrine:

Genito-Urinary / Reproductive:

Cystitis nephritis (Medical Diagnosis Required), general genital infections,

dysmenorrhea, leucorrhea, metrorrhagia, uterine tonic, breast inflammations (MDR)

Nervous Brain/Mind:

Anxiety, nervous tension & depression, stress, nightmares, fear of the future, indecision,

slows breathing, producing calm, soothing, elevated mental states, brings peace,

strengthens beliefs, eternal divine connection, cleans aura & psychic planes, one of the

finest for ritual use
Sheppard-Hanger, Sylla. The Aromatherapy Practitioner Reference Manual: Atlantic Institute of Aromatherapy, 1999. Print.
Shelf Life of Frankincense Essential Oil:
Our freshly decanted Frankincense essential oil will last for 2-3 years minimum from when you open your amber glass bottle if stored correctly:
Primary Storage Considerations:
Keep away from direct light (U.V. radiation)
Keep in the amber glass bottle with lid tightly closed. Only open when you need to and decant into a smaller "working" amber glass bottle if possible (and label so you know what is in it). This is to reduce oxidation.
Secondary Storage Considerations:
Keep in a refrigerator at around 4 degrees celsius.
Loved for its delicate charm and rich aroma, Frankincense may help you relax with its uplifting and calming properties.
Frankincense essential oil has a woody bouquet, with a tangy lemon aroma that is slightly warm. Popular usages include inhalation and massage, and it may help you revitalise your overworked body and mind.
Blends exceptionally well with Floral, Citrus and Cedarwood oil blends.
As a Matter of Interest
It takes approximately 100 kilograms of raw material to produce 1 kilogram of Frankincense Boswellia essential oil.
Olibanum or Frankincense resin is graded by colour. The lighter the colour of the resin, the higher quality the oil is. Therefore, the darker resinous grades are of a lower quality.
The harvesting of the resin by the families in Frankincense growing regions is usually carried out between September to December.
The solid resinous sap is collected by hand on an approximately 3-week cycle by the men of the village. The ladies sort and grade the resin.
The criteria that influence the quality of the resin are the age and quality of the tree, the geographical location and timing of the harvest. The higher grade premium resin comes from higher up the tree and the darker lower grade resin is around the base and sometimes even on the ground.