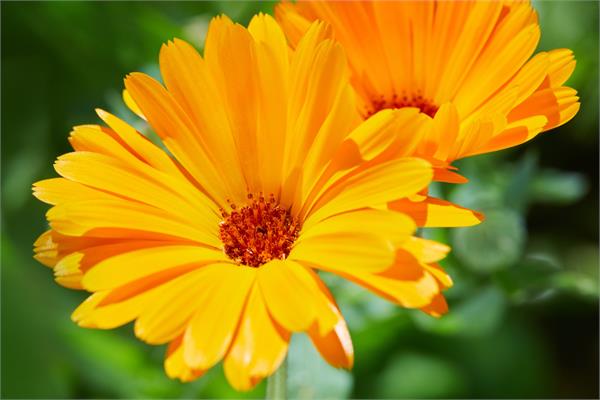 Infused Calendula in Almond Oil
PCALI
Calendula officinalis (France)
$7.20
Calendula Historical Snippets:
Calendula was used by the ancient Egyptians to rejuvenate their skin. In India, spreading calendula under the bed was used to protect one from robbers and thieves and if one was robbed it was said to induce dreams that would reveal the culprit! Calendula is derived from the Latin for "little calendar" due primarily to its regularity of blossoming into flower on the new moon.
Calendula Infused in Sweet Almond Oil
(Calendula officinalis)
Herb - Infused in Sweet Almond Oil (1 calendula to 5 sweet almond oil)
The term infused or macerated are interchangeable.
Used to treat chapped skin, eczema, some rashes and irritated skin.