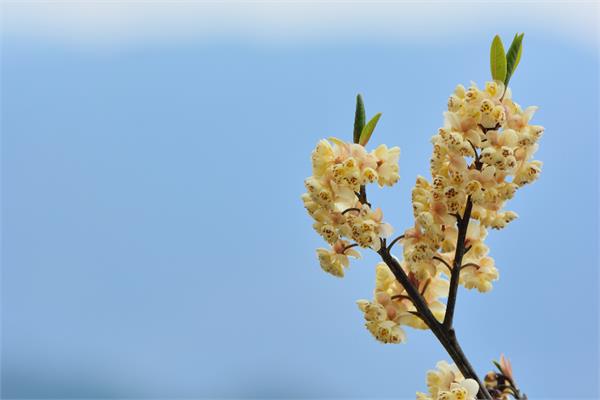 Litsea (May Chang) Essential Oil
PLIT
Litsea cubeba (China)
$8.90
Litsea (May Chang) Historical Snippets:
Although it may smell much like Lemon verbena and Lemongrass essential oils, Litsea (otherwise known as May Chang), differs in aromatic properties. It has been widely used throughout Taiwan and China as a remedy for asthma, digestive problems, headaches and chills. In fact, Litsea is the main essential oil produced by the Chinese.
Description

Litsea (May Chang) Oil Safety
Litsea Essential Oil
(Litsea cubeba)
Roots - Steam Distilled
Also known as May Chang essential oil.
Aromatherapeutic Uses:
Acne, indigestion. [Julia Lawless, The Illustrated Encyclopedia of Essential Oils (Rockport, MA: Element Books, 1995), 56-64.]
Litsea Essential Oil Aromatherapy References:
SYSTEMS

Litsea (Litsea cubeba) Essential Oil

Integumentary:

Blemishes, excessively oily skin and hair, acne, dermatitis, fungal infections, insect

repellent (Use diluted)

Respiratory:

Respiratory tonic, asthma

Muscular / Skeletal:

Cardiovascular / Lymphatic:

Heart tonic, may aid high blood pressure & coronary heart disease (Medical

Diagnosis Required), arteriosclerosis (MDR), and tumours (MDR)

Immune:

Digestive:

Flatulence, nauseam anorexia (Medical Diagnosis Required), gastroduodenal ulcers,

indigestion

Endocrine:

Genito-Urinary / Reproductive:

Increases milk secretion

Nervous Brain/ Mind

Very uplifting, stimulating, useful in fatigue, lethargy, insomnia, anxiety, nervous

depression
Sheppard-Hanger, Sylla. The Aromatherapy Practitioner Reference Manual: Atlantic Institute of Aromatherapy, 1999. Print.
Shelf Life of Litsea Essential Oil:
Our freshly decanted Litsea essential oil will last for 2-3 years minimum from when you open your amber glass bottle if stored correctly:
Primary Storage Considerations:
Keep away from direct light (U.V. radiation)
Keep in the amber glass bottle with lid tightly closed. Only open when you need to and decant into a smaller "working" amber glass bottle if possible (and label so you know what is in it). This is to reduce oxidation.
Secondary Storage Considerations:
Keep in a refrigerator at around 4 degrees celsius.
Adored for its fresh citrus smell, Litsea essential oil may help you relax.
Litsea essential oil has a crisp 'lemony' smell. Its anti-inflammatory and calming properties may help you release muscular tension and it may also act as a tonic and stimulant.
Blends perfectly with Ginger, Bergamot, Rose, Rosewood, Geranium, Basil and Ylang Ylang.