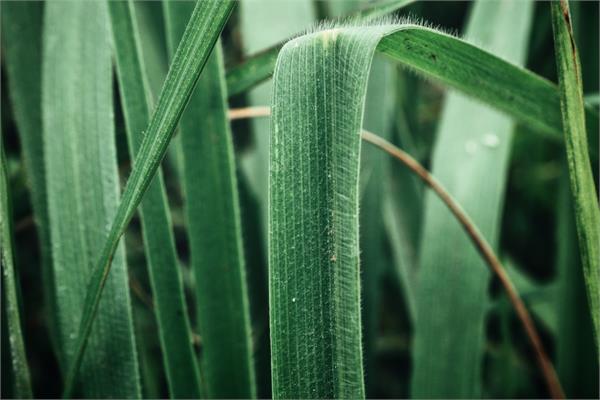 Vetiver Essential Oil
PVET
Andropogon zizanoides (Haiti)
$14.90
Vetivert Historical Snippets:
Vetivert is a very versatile oil and its history of uses is also quite diverse. Since ancient India, Vetiver root has been dried and woven into sandals, mats, window blinds, baskets, and hand fans. It was also used as an ingredient in ancient perfumes and a fragrance to bed linen and clothing. An interesting fact is that the essential oil is still being used in 90% of all western perfumes and colognes. In Ayurvedic medicine, Vetivert was used for fevers, blood diseases, foul breath, urinary ulcers, infections, headaches and central nervous system support due to its astringent, bitter and cooling affect it has on the body.
Description

Vetivert Oil Safety
Vetivert Essential Oil
(Andropogon zizanoides)
Roots - Steam Distilled
Known as the "oil of tranquility", the name says it all - serenity at its best.
Verivert essential oil has a woody aroma with a satisfying note that lingers between sweet and earthy, the back note is strong, warm and has a nourishing finish. It may treat acne and other skin conditions but it mainly has aromatic properties, which may help you stay in a positive emotional state.
This exceptional oil blends well with Ginger, Lemongrass, Rose, Vanilla, Ylang Ylang, Cedarwood, Frankincense, Lavender and Spikenard.
Shelf Life of Vetivert Essential Oil:
Our freshly decanted Vetivert essential oil will last for 5-8 years minimum from when you open your amber glass bottle if stored correctly:
Primary Storage Considerations:
Keep away from direct light (U.V. radiation)
Keep in the amber glass bottle with lid tightly closed. Only open when you need to and decant into a smaller "working" amber glass bottle if possible (and label so you know what is in it). This is to reduce oxidation.
Secondary Storage Considerations:
Keep in a refrigerator at around 4 degrees celsius.