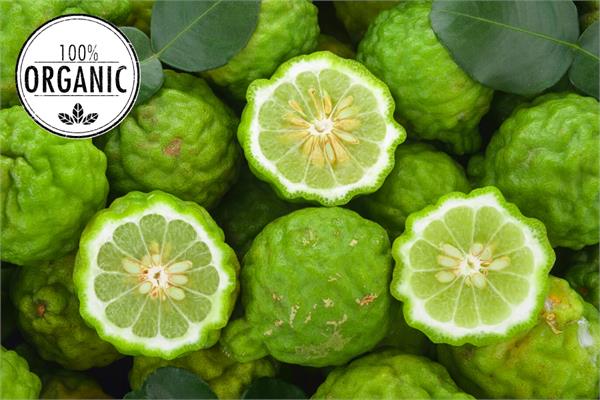 Organic Bergamot Essential Oil
OBER
Citrus bergamia (Italy)
$19.80
Bergamot - Historical Uses:
Bergamot was a very popular oil throughout Italy and other parts of the E.U. This was due to its known antiseptic properties and its ability to bring down the temperature associated with illness. Bergamot has historical uses including digestive upset and lung inflammation.
Description

Aromatherapy References

Bergamot Oil Safety
Organic Bergamot Essential Oil
(Citrus bergamia)
Organic Whole Peel - Cold Pressed
Bergamot oil is an intense green to olive-green oil with a refreshing, sweet, citrus aroma. Bergamot is said to help ease congestion and aid the battle with some infections. Facilitates digestive system maintenance. Helps to relieve depression, stress and anxiety. Is extremely refreshing and uplifting. Used for concentration and motivation.
Facts About Bergamot
May be used as an insect repellent and to sooth insect bites or itchy skin.
Gives Earl Grey Tea its flavour profile.
Bergamot is paradoxically both uplifting yet calming!
Used in the food and flavour industry in liquers, confectionaries, jams and beverages.
Bergamot was the original base in French "eau de cologne".
How To Use Bergamot Oil
Topically:
Diluted in a carrier oil and applied to skin-usually 2 to 3% Bergamot Oil.
Diluted as above in a massage oil carrier blend and used for a relaxing massage.
Aromatically:
Diffuse as an uplifiting pick me up. Use 4 to 6 drops.
Tissue or Cotton Ball Method: 4 drops on a tissue near where you are (ie. bed / office etc.)
Direct Palm Inhalation: Place 1 to 2 drops on your palms and cup near nose to enjoy.
Ayurvedic Use of Bergamot:
Balances Kapha and Vata resulting in increased vibrancy, less complacency and a better mood.
What Blends Well With Bergamot?
Is a top note that blends well with rose damascena, frankincense, vetiver, melissa, clary sage and cypress.
Bergamot - Main Constituents:
Limonene less than 50%, Linalyl acetate less than 36%, Linalool less than 20%, gamma Terpinene less than 10%, beta Pinene less than 10%, alpha Pinene, Myrcene and Sabinene less than 3% and Citral less than 2 %
Please be aware that bergamot oil is sometimes extended with the addition of less expensive oils such as lemon oil, rectified and / or acetylated ho oil and the like. Our bergamot oil is pure and natural and is not unadulterated or extended. For more information on this please read information from Tony Burfield.
Substitutions From Our Range?
Please also consider the other related products available from our Pure and Natural Range.
Bergamot Essential Oil ( Bergaptene Free)