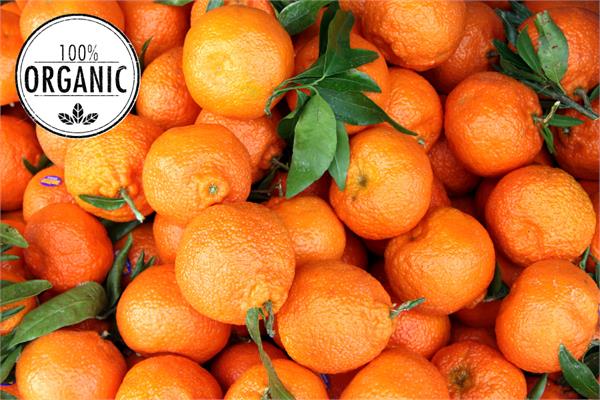 Organic Mandarin Essential Oil
OMAN
Citrus nobilis/deliciosa (Italy)
$8.80
Mandarin Historical Snippets:
Originating from ancient China, Mandarin was once considered a highly-prized fruit reserved for only the emperor. Now days, although they're a popular citrus fruit grown all over the world, the Chinese still consider them to be valuable in the fact that they bring good fortune and prosperity in the coming year after Chinese New Year.
Description

Aromatherapy References

Organic Mandarin Oil - Australian Safety
Organic Mandarin Essential Oil
(Citrus nobilis/deliciosa)
​Organic Whole Peel-Cold Pressed
Cherished for its sweet and intense aroma, this exotic essential oil may help you reduce anxiety and can be used as flavouring.
Organic Mandarin essential oil has a delicious and sweet aroma. This oil is known for acting as a support for liver function, it may reduce stress and anxiety and can be used as a 'warming' massage oil, bringing happiness and joy.
Blends well with other Citrus and Spice oil blends.