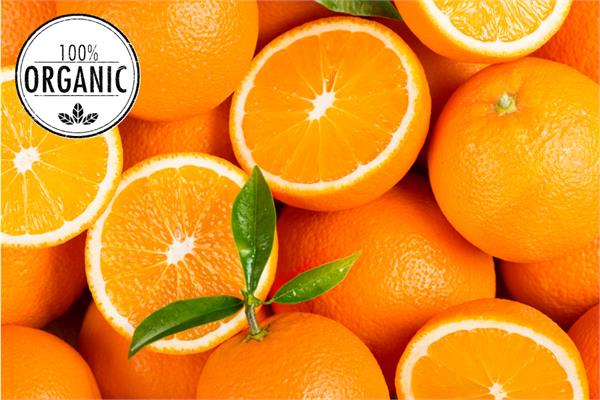 Organic Orange Essential Oil (Sweet)
OORA
Citrus sinensis (Australia)
$8.50
Sweet Orange Historical Snippets:
Oranges have been around since 2400 BC where they were mentioned throughout ancient Chinese literature. Sweet oranges were used as Qi tonics in Chinese medicine as they were known to eliminate meridian obstacles. It is theorised that Christopher Columbus took the seeds with him on his second expedition in 1493 and this is where they slowly spread throughout America.
Description

Organic Orange, Sweet Safety
Organic Orange Essential Oil
(Citrus sinensis)
​Organic Whole Peel-Cold Pressed
The concentrated aroma of Sweet Organic Orange Essential Oil is known to for its uplifting, clarifying, and grounding properties.
Organic Sweet Orange oil has an intensely sweet aroma with a strong back note of citrus. It may help you with keeping your skin healthy, may reduce stress and can act as a tonic.
Blends perfectly well with Lemon, Lavender, Rosewood, Bergamot, Nutmeg, Clove, Myrrh and Clove.
Organic Orange Aromatherapy References:
SYSTEMS

Orange, Sweet (Citrus sinensis) Essential Oil

Integumentary:

Dull & oily skin, puffiness, mouth ulcers, wrinkles, softens thick, chapped & fissured

skin, strengthens epidermis, increases circulation & melanocyte development, cell

hydration, supports regeneration

Respiratory:

Bronchitis, chills

Muscular / Skeletal:

Palpitations

Cardiovascular / Lymphatic:

Environmental disinfection

Immune:

Colds, flu

Digestive:

Constipation, dyspepsia, intestinal spasm, increases intestinal resorption, eases

simple water retention & obesity, increases fluid circulation, aids digestive processes

including gallbladder

Endocrine:

Genito-Urinary / Reproductive:

Nervous Brain/ Mind

Nervousness, tension, stress problems, revives interest, energizes, harmonizes

physical and mental, encourages energy, gives courage, counters worry
Sheppard-Hanger, Sylla. The Aromatherapy Practitioner Reference Manual: Atlantic Institute of Aromatherapy, 1999. Print.
Shelf Life of Orange Essential Oil:
Our freshly decanted Orange essential oil will last for 1-2 years minimum from when you open your amber glass bottle if stored correctly:
Primary Storage Considerations:
Keep away from direct light (U.V. radiation)
Keep in the amber glass bottle with lid tightly closed. Only open when you need to and decant into a smaller "working" amber glass bottle if possible (and label so you know what is in it). This is to reduce oxidation.
Secondary Storage Considerations:
Keep in a refrigerator at around 4 degrees celsius.