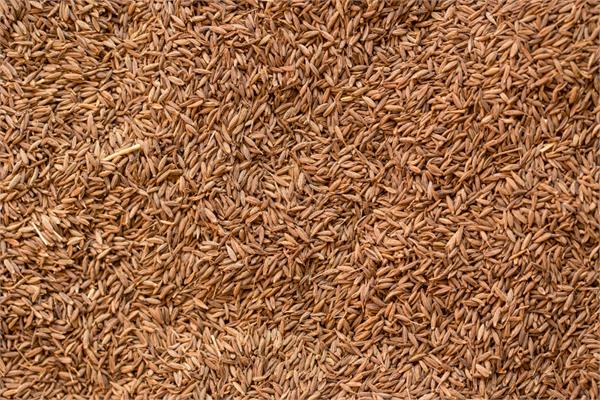 Cumin Seed Essential Oil
PCUM
Cuminum cyminum (Egypt)
$14.75
Cumin Seed Historical Snippets:
Cumin seeds have been around since Biblical times. They were even discovered in Turkey, inside a Hittite flash that was believed to have been from the 2nd millennium BC. The ancient Egyptians and Assyrians used cumin seeds for digestive disturbances and headaches. After a heavy meal, the pharaohs would use the oil to aid in digestion. Cumin could've been seen a quite valuable during the Middle Ages, as the Pharisees would pay their taxes with the seed.
Description

Cumin Oil Safety
Cumin Seed Essential Oil
(Cuminum cyminum)
Seeds - Steam Distilled
Aromatherapeutic Uses:
Toxin buildup, poor circulation, low blood pressure, colic, stomach cramps, indigestion, gas, fatigue. [Julia Lawless, The Illustrated Encyclopedia of Essential Oils (Rockport, MA: Element Books, 1995), 60-67.]
Cumin Seed Essential Oil Aromatherapy References:
SYSTEMS

Cumin Seed (Cuminum cyminum) Essential Oil

Integumentary:

Respiratory:

Asthma, bronchial spasm, spasmodic coughs

Muscular / Skeletal:

Muscle pain, osteo-arthritis, rheumatism

Cardiovascular / Lymphatic:

Accumulation of fluid or toxins, poor circulation, lymphatic congestion

Immune:

Mumps, glandular swelling (testicular) (Medical Diagnosis Required)

Digestive:

Colic, dyspepsia, flatulence, aerophagy, colitis (inflammatory & spasm) colic,

indigestion, spasm, constipation, stimulates appetite, useful in hepatitis

Endocrine:

Increases thyroid function, aids hypothyroidism (Medical Diagnosis Required)

Genito-Urinary / Reproductive:

Frigidity impotence (said to increase desire and fertility in males), eases testicular

inflammation, normalizes menstrual cycle, increases lactation

Nervous Brain/ Mind

Debility, migraine, nervous exhaustion, tiredness, insomnia, lethargy; high dose

excitant
Sheppard-Hanger, Sylla. The Aromatherapy Practitioner Reference Manual: Atlantic Institute of Aromatherapy, 1999. Print.
Cumin Seed oil has an overall spicy bouquet. It may act as a tonic for the body and mind, helping you relax. This exotic oil is also used in massages for a warming effect that may relieve muscular pain while acting as an aphrodisiac.
Cumin Seed essential oil blends are known to work perfectly with Lavender, Angelica, Rosemary, Caraway, Chamomile and other oriental oil blends.