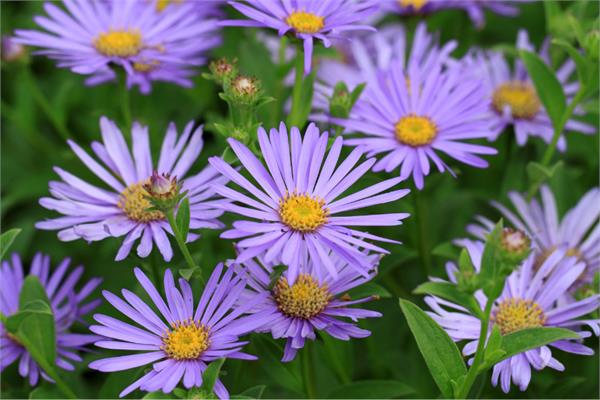 German Chamomile Essential Oil
PCHAGE
Matricaria chamomilla (Extra Blue)
$13.00
German Chamomile Historical Snippets:
Chamomiles' many therapeutic uses have dubbed it one of the safest household herbal remedies known. It's been proven to be beneficial in the treatment of headaches, insomnia and disorders of the stomach, kidney, liver and bladder. Chamomile dates back as far as the ancient Egyptians who used it for skin care, incense and medicine. Fragments of the plant have even been found in Egyptian tombs. An interesting fact about German Chamomile that may help you differentiate between Roman Chamomile is that it contains greater anti-inflammatory properties.
Description

German Chamomile Oil Safety
German Chamomile Essential Oil
(Matricaria chamomilla)
Flowers - Steam Distilled
Aromatherapeutic Uses:
Abscesses, allergies, arthritis, boils, colic, cuts, cystitis, dermatitis, dysmenorrhea, earache, flatulence, hair, headache, inflamed skin, insect bites, insomnia, nausea, neuralgia, PMS, rheumatism, sores, sprains, strains, stress, wounds. [Julia Lawless, The Illustrated Encyclopedia of Essential Oils (Rockport, Massachusetts: Element Books, 1995), 56-67.]
Analgesic, anti-allergenic, anti-inflammatory, antiphlogistic, antispasmodic, bactericidal, carminative, cicatrisant, cholagogue, emmenagogue, hepatic, sedative, stomachic, vulnerary. [Salvatore Battaglia, The Complete Guide To Aromatherapy (Australia: The Perfect Potion, 2003), 180.]
German Chamomile Essential Oil Aromatherapy References:
SYSTEMS

German Chamomile Essential Oil

Integumentary:

Excessive acne and rosacea, allergies, cuts, dermatitis, eczema, sensitive skin,

teething pain, severe leg ulcers (low dose), any damaged skin, severely infected skin

Respiratory:

Muscular / Skeletal:

Aids arthritis, inflamed muscles and joints, neuralgia, sprains, rheumatism

Cardiovascular / Lymphatic:

Immune:

Digestive:

Dyspepsia, colic, indigestion, nausea, gastro-duodenal ulcers, liver regulation and

regeneration (possibly),

Endocrine:

Genito-Urinary / Reproductive:

Cystitus pain, regulates periods, eases pain from PMS, aids menopausal problems

Nervous Brain/ Mind:

Headache, insomnia, nervous tension, migraine
Sheppard-Hanger, Sylla. The Aromatherapy Practitioner Reference Manual: Atlantic Institute of Aromatherapy, 1999. Print.
Shelf Life of Chamomile German Essential Oil:
Our freshly decanted Chamomile German essential oil will last for 2-3 years minimum from when you open your amber glass bottle if stored correctly:
Primary Storage Considerations:
Keep away from direct light (U.V. radiation)
Keep in the amber glass bottle with lid tightly closed. Only open when you need to and decant into a smaller "working" amber glass bottle if possible (and label so you know what is in it). This is to reduce oxidation.
Secondary Storage Considerations:
Keep in a refrigerator at around 4 degrees celsius.
German Chamomile essential oil is a sweet aromatic oil and has a deep blue colour and offers many powerful toning and healing properties.
German Chamomile essential oil may help against sore stomachs and can be used as a sleeping aid. The strong anti-inflammatory and anti-spasmodic properties may help you relax your muscles.
For an enhanced experience, blend German Chamomile essential oil with Ylang Ylang, Clary Sage, Germanium, Bergamot, Lavender, Tea Tree, Jasmine, Grapefruit, Lemon and Rose.
Also known as Matricaria recutita.
PLEASE REMEMBER: All our exotic and rare (hence more costly) essential oils and absolutes are available in jojoba. This allows you the benefit of enjoying German Chamomile Oil but in a jojoba oil base at a great price. An extremely cost effective way to experience essential oils and absolutes!