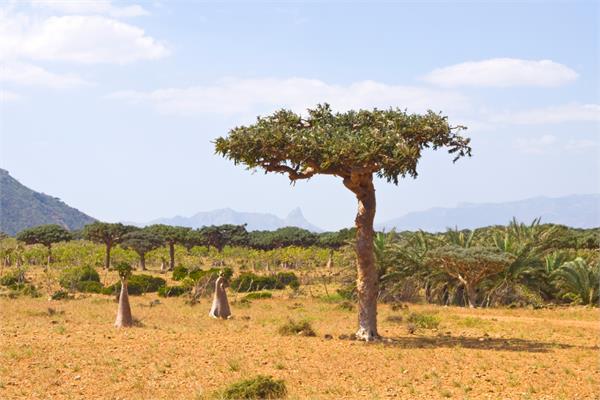 Myrrh Oil (Resin)
PMYR
Commiphora myrrha (Somalia)
$9.50
Myrrh Oil Historical Snippets:
Myrrh is another one of the three oils given to baby Jesus by the Magi. Therefore, its religious uses were quite prominent and it's still used today throughout Roman Catholic, Eastern and Oriental church services. Due to the oils remarkable ability to preserve flesh, the Egyptians would use it during the mummification process. They also used it as a perfume, incense, medicine and in skin care. It is believed that the ancient Greek soldiers carried myrrh in their pouch during the war after they discovered its ability to heal wounds.
Description

Myrrh Oil Safety
Myrrh Oil (Resin)
(Commiphora myrrha)
Resin - Steam Distilled
Aromatherapeutic Uses:
Amenorrhea, athlete's foot, bronchitis, chapped skin, dysmenorrhea, gums, halitosis, hemorrhoids, itching, mouth, ringworm, toothache. [Julia Lawless, The Illustrated Encyclopedia of Essential Oils (Rockport, MA: Element Books, 1995), 56-65.]
Myrrh Oil Aromatherapy References:
SYSTEMS

Myrrh (Commiphora myrrha) Essential Oil

Integumentary:

Inflamed skin, boils, skin ulcers, athletes foot, chapped moist skin, weeping eczema,

pruritus, mature skin preservative, wrinkles, ringworm

Respiratory:

Voice loss, sore throat, asthma, bronchitis, cough, gum disease, gingivitis

Muscular / Skeletal:

Cardiovascular / Lymphatic:

Immune:

Colds, wasting degenerative diseases

Digestive:

Ulcers, diarrhea, gas, dyspepsia, haemorrhoids, loss of appetite

Endocrine:

Aids production balance of thyroxine (Medical Diagnosis Required – caution with

thyroid imbalance), may balance reproductive system hormones

Genito-Urinary / Reproductive:

Possibly induces menstruation, eases leucorrhea, thrush, balances sexual appetite

Nervous Brain/ Mind

Calming, for weakness, emotional coldness, apathy, no incentive, use to enhance

and strengthen spirituality, purify spiritual environment, prepare for teachings,

balances upper and lower chakras, enhances visualization, brings up deep hidden

emotions
Sheppard-Hanger, Sylla. The Aromatherapy Practitioner Reference Manual: Atlantic Institute of Aromatherapy, 1999. Print.
Shelf Life of Absolutes, Resins & Resinoids
Our freshly decanted Absolutes, Resins & Resinoids will last for 3-4 years minimum from when you open your amber glass bottle if stored correctly:
Primary Storage Considerations:
Keep away from direct light (U.V. radiation)
Keep in the amber glass bottle with lid tightly closed. Only open when you need to and decant into a smaller "working" amber glass bottle if possible (and label so you know what is in it). This is to reduce oxidation.
Secondary Storage Considerations:
Keep in a refrigerator at around 4 degrees celsius.
Myrrh essential oil is memorable for its strong-balsamic scent. Myrrh oil may enhance meditation and improve spirituality.
Myrrh essential oil has a rich and spicy aroma that has a warm back trail. The healing, spiritual, stimulant, antimicrobial and anti-inflammatory properties of this oil may help you enjoy a healthier life and a positive attitude.
Blends well with Tea Tree, Lavender, Frankincense, Rosewood, Thyme and Rose.