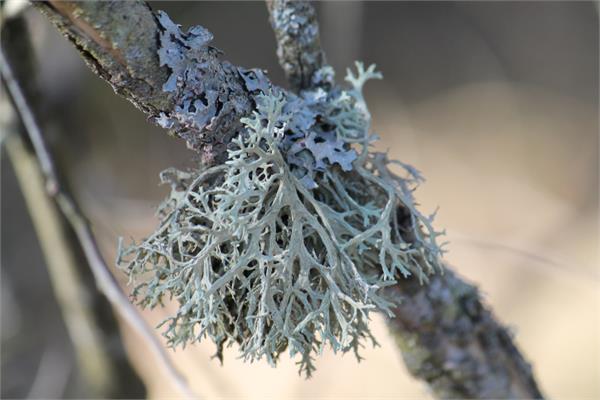 Oakmoss Absolute, Green
POAK
Evernia prunastri (France)
$8.90
Oakmoss Absolute Green Historical Snippets:
Oakmoss is known today as one of the most extensively used essential oils in perfumery. Its historical uses may date as far back as to the ancient Egyptians as modern archaeologists discovered baskets of dried Oakmoss inside Egyptian tombs. Although its uses back then are unclear, there is one theory that it was stored as an emergency food supply due to its edible starchy substance.
Description

Oakmoss Absolute, Green Safety
Oakmoss Absolute
(Evernia prunastri)
Plant - Solvent
Oakmoss Absolute Aromatherapy References:
| | |
| --- | --- |
| SYSTEMS | Oakmoss Absolute (Evernia prunastri) Essential Oil |
| Integumentary: | Perfume fixative |
| Respiratory: | Possible sinus congestion |
| Muscular / Skeletal: | |
| Cardiovascular / Lymphatic: | |
| Immune: | |
| Digestive: | |
| Endocrine: | |
| Genito-Urinary / Reproductive: | Aphrodisiac, impotence, frigidity |
| Nervous Brain/ Mind | Balancing, calming, grounding, ritually used to visualize money, past pain |
Sheppard-Hanger, Sylla. The Aromatherapy Practitioner Reference Manual: Atlantic Institute of Aromatherapy, 1999. Print.
Shelf Life of Absolutes, Resins & Resinoids
Our freshly decanted Absolutes, Resins & Resinoids will last for 3-4 years minimum from when you open your amber glass bottle if stored correctly:
Primary Storage Considerations:
Keep away from direct light (U.V. radiation)
Keep in the amber glass bottle with lid tightly closed. Only open when you need to and decant into a smaller "working" amber glass bottle if possible (and label so you know what is in it). This is to reduce oxidation.
Secondary Storage Considerations:
Keep in a refrigerator at around 4 degrees celsius.
The distinct yet subtle turpentine back note of this exotic essential oil is much loved, in both perfumes and incense.
Our Oakmoss Absolute essential oil has a complex aroma, which is sweet, spicy, a little woody, and finally, a sharp back note of turpentine that is treasured in perfume compositions.
Blends well in Cedar, Vetiver, Cypress, Patchouli, Galbanum, Clary Sage and Labdanum.
Oakmoss absolute is extremely thick as are many absolutes.