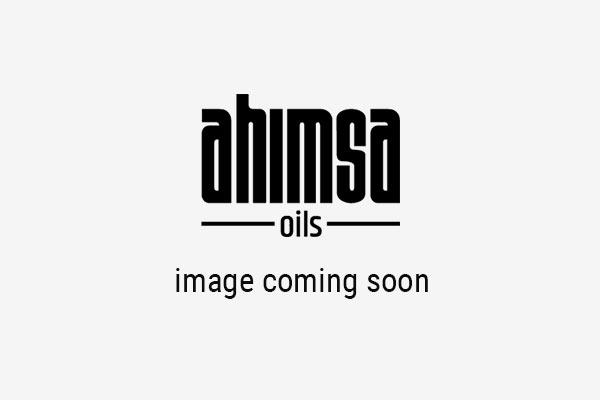 Peppermint Essential Oil (Australian)
PPEPA
Mentha piperita officinalis (Australia)
$12.00
Our Australian peppermint oil is not rectified. The sulphorous compounds are still present however over time they will dissipate.
Description

Peppermint Oil - Australian Safety
Australian Peppermint Essential Oil
(Mentha piperita officinalis)
Leaves & Flowers - Steam Distilled
SYSTEMS

Peppermint (Mentha piperita) Essential Oil

Integumentary:

Acne, dermatitis, ringworm, scabies, toothache, detoxification, constricts capillaries,

relieves itching, inflammation, softens & degreases skin, removes blackheads, aids in

retaining water in tissue, cools skin, affects dermis by retaining moisture

Respiratory:

Asthma, bronchitis, halitosis, rhinitis, otitis, laryngitis, sinusitis, spasmodic & dry

cough, tuberculosis (Medical Diagnosis Required), pneumonia (MDR), cleansing,

purifying, decongestant, antiseptic effect on mucus membranes, increasing

resorption ability

Muscular / Skeletal:

Neuralgia, sciatica, arthritis, rheumatism, muscular aches & pains, aids detoxification

of connective tissue

Cardiovascular / Lymphatic:

Palpitations (Medical Diagnosis Required), heart tonic, vaso constrictive action, aids

hypotension (MDR), fainting, vision trouble, increases white blood cells, aids in

detoxification of medicines & antibiotics, aids anaemia (MDR), activates lymph flow

& drainage, fluid blockages

Immune:

Cholera, yellow fever, colds, flu, fevers – warms when cold, cooling when hot,

infections, intensifies effects of other essential oils

Digestive:

Gingivitis, toothache, colic, cramps, indigestion, dyspepsia, flatulence, nausea,

diarrhea, ulcers, hepatopancreatic stimulant, aids viral hepatitis (Medical Diagnosis

Required), liver cirrhosis (MDR), colic & liver fatigue from allopathic treatments,

stimulates bile secretion, aids colonic spasm, vomiting & irritable bowel syndrome

Endocrine:

Genito-Urinary / Reproductive:

Eases menstrual cramps, aids morning sickness, labour, delivery, aids mastitis, kidney

tonic cystitis, nephritis (Medical Diagnosis Required)

Nervous Brain/ Mind

Fainting, headache, mental exhaustion, nervous stress, vertigo, aids neuralgia &

sciatica sudden shock, sedative, calms mental racing, depression, acts on ego, dispels

pride, inferiority
Sheppard-Hanger, Sylla. The Aromatherapy Practitioner Reference Manual: Atlantic Institute of Aromatherapy, 1999. Print.
Loved for its minty and refreshing aroma, this delectable essential oil may help you clear your head from mental fatigue and colds.
Peppermint essential oil has an intense menthol scent, and may help you with headaches, nausea and tired feet. You may also use it in a bath or for massage.
Blends perfectly well with all kinds of Spice oil blends and balsamic oil blends.